The tougher the crowd, the more you as a speaker/presenter are needed!
If you have ever spoke to a class, presented to a large audience, or conducted a workshop, you may have once thought, "Wow, that was a tough crowd."
Last semester, I was speaking to an audience of Fraternities in which several males in the audience were determined to speak out throughout various segments of the evening. Often, their comments were considered rude and disrespectful. While my program is designed to be interactive, we rarely run into an audience exhibiting such behavior.
After the session was completed, a group of student leaders took me to dinner. While thanking me for coming to their campus, these student leaders apologized for the males who were so disruptive. They said to me, "We loved your program and heard lots of great comments from the fraternities, but would you ever come back here after working with such a boorish group?" "Yes, of course," I answered.
The fact is[private_DSP Insiders for Parents][private_DSP Insiders for Educators][private_DSP Insiders for Military and Academies][private_DSP Insiders for Community Organizations] that those students proved MORE programming needs to be done to continue the process of creating change. An audience who makes comments in response to you is an audience that is LISTENING! All of the statements this group made were in direct response to what I was saying. I knew we had lit a "fire" inside them and so they were determined to prove me wrong. Perfect. The more they argued, the more opportunity they provided me to show the need for change in their thought process.
How do you keep yourself "under control" when being bombarded with interruptions? Be direct! Be willing to stop your "normal" presentation and take a different course of action.
Example: In the above presentation, I stopped my program and paused. Silence is a powerful tool when presenting. Then, I looked straight into the eyes of the audience and asked with a sincere tone, "How many of you hate the comments made about Fraternities that make you look like jerks and rapists?" The entire room raised their hands. I followed with, "Then why are some of you acting like that image this evening? I know that is not who you are. I know most of you are great individuals. All I am asking you to do is to act like it." The room was silent. Rarely do I ever need to take this approach, but in the right situation — it works. The overwhelming feedback afterwards was "Thank you for saying what needed to be said to us."
Don't let a tough crowd get you down. Let them remind of how much your work is needed. Get "UP" and get excited for a group you know needs your message!!
– written by Mike Domitrz, Executive Director, The Date Safe Project, Inc.
To obtain permission to reprint any or all portions,
E-mail: mike@thedatesafeproject.org
about the author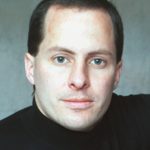 Mike Domitrz is an expert in dating and communicating on sex and other intimate issues with tweens, teenagers, and college students. To start talking with your tween, teenager, or college student about dating, intimacy, and respect issues, get Mike's critically-acclaimed resource for parents titled HELP! My Teen is Dating: Real Solutions to Tough Conversations. You and your kids will love this interactive and educational program.
[/private_DSP Insiders for Parents][/private_DSP Insiders for Educators][/private_DSP Insiders for Military and Academies][/private_DSP Insiders for Community Organizations]