How discussing consent is the ultimate way to discuss abstinence.
Throughout the country, some parents and educators are saying, "Our schools believe in discussing abstinence. Won't teaching teenagers about consent lead to more sexual activity among those same teenagers?" Teaching consent stresses establishing personal standards, respecting boundaries, and always understanding the importance of having a choice.
Unequivocally, students participating in the "Can I Kiss You?" programs say "asking first" will greatly reduce the amount of sexual activity among their age group (thus increasing the level of students practicing abstinence). Teenagers share the following four main reasons for why[private_DSP Insiders for Parents][private_DSP Insiders for Educators][private_DSP Insiders for Military and Academies][private_DSP Insiders for Community Organizations] education on consent decreases sexual activity among their peers:
1) Teenagers are not typically comfortable enough with their partner (date or a hook-up at a party) to ask first. Having to ask would become uncomfortable in those situations and so the person would not make any advancement for potential sexual activity.
2) If teenagers were being asked and were not sure of what they actually wanted, they would be given a choice to say, "No" without any negative consequences or without guilt or pressure being applied to them. In a healthy situation of "asking first," you never pressure someone or question them about their choice to say, "No." You always honor the choice you gave your partner by "asking first."
3) You cannot give consent when you are drunk. A great deal of intimacy occurs under the influence of alcohol and other drugs. Thus, these occurrences would be greatly reduced if consent was required before engaging in intimacy.
4) When students have learned about consent, they are more likely to feel comfortable telling their partner that he/she must ask first. In doing so, the person is sending a strong signal of healthy expectations and boundaries. By learning consent, the person who is having "moves made" on him or her is more likely to stop and talk with a partner before getting into any intimate situations.
Teaching consent is much more than simply "how to say 'No' to your partner." Discussing consent means teaching communication skills, respect (what it means to each person), boundaries, personal values, and much more. In addition, discussing consent involves sharing what happens when someone does not get consent and how to support a survivor of sexual assault.
Many schools (including religious, abstinence-based education, and comprehensive sex education programs) want their students to have a discussion that respects abstinence while still preparing students for healthy intimacy down the road. After all, discussing consent is the ultimate way to discuss abstinence. If partners asked first, a teenager's desire to be abstinent would always be respected AND honored.
– written by Mike Domitrz, Founder & Executive Director, The Date Safe Project, Inc.
To obtain permission to reprint any or all portions, E-mail Mike here
about the author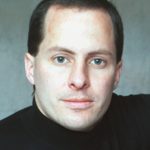 Mike Domitrz is an expert in dating and communicating on sex and other intimate issues with tweens, teenagers, and college students. To start talking with your tween, teenager, or college student about dating, intimacy, and respect issues, get Mike's critically-acclaimed resource for parents titled HELP! My Teen is Dating: Real Solutions to Tough Conversations. You and your kids will love this interactive and educational program.
[/private_DSP Insiders for Parents][/private_DSP Insiders for Educators][/private_DSP Insiders for Military and Academies][/private_DSP Insiders for Community Organizations]