Lead from Within or Fail.
Become Champions of Respect
The KEYS TO ENGAGEMENT
"The KEYS TO ENGAGEMENT"
IMPORTANT: You can have Mike present this program online (live) for virtual learning purposes.
Have you noticed how often military members and civilians dread going to briefings addressing sexual assault, mental health, alcohol, drugs, and other vitally important topics? To make matters worse, often they close their minds as soon as PowerPoint slides begin to appear.
"The KEYS to ENGAGEMENT" train the trainer program with Mike Domitrz will help you engage military personnel in a fun, thought-provoking manner that gets them making positive behavioral changes upon leaving the briefing.
In this interactive, educational briefing lead by Mike Domitrz, you'll discover:
How a Simple Question Can Make All the Difference
Handling the Heckler in the Briefing
Titles of a Briefing and What to Avoid
The Power of 3
Why Mission MATTERS
HOW TO get Military Members to TAKE ACTION
Perfect for:
Anyone interested in improving as a trainer, including Program Advisors, Trainers, SARCs, SAPRs, SHARPs, Military members of all ranks, civilians, staff, and dependents.
Bring your questions & challenges:
Have Mike share the secrets he's learned from over 20 years of speaking to groups of all sizes — including as small as 5 people to over 4,000 people at once. Bring lots of questions. Mike LOVES to help through sharing.
"Education thru Engagement" Full-Day(s)
"Education thru Engagement" Workshop with Mike Domitrz
Schedule Your Own jam-packed 1, 3, or 5 days of learning and discovery!



IMPORTANT: You can have Mike present this training online (live) for virtual learning purposes.
Education thru Engagement is designed for professionals who train and/or lead others for the US Military – to help deepen your skill set for connecting with unique and/or challenging audiences.
You will be participating in a one-of-a-kind training workshop where each person gets 1-on-1 feedback from one of the leading trainers and experts for the US Military around the world, Mike Domitrz.
Mike holds nothing back as he shares all the skills and strategies from the past 2 decades of conducting trainings for people of all ages.
Deep dive into maximizing the following skill sets:
Call & Response Audience Engagement
Story Telling
Humor
Handling the Heckler (your challengers in the room)
Addressing Victim Blaming
Ongoing Audience Conversations
Technology Tips for Use in Briefings
Creating Positive Behavioral Changes for Audience
and much more…
"Hot Seats" are GAME Changers!
Ever been to training where you get lots of information and never get to practice implementing what you learned before you leave? Not here. Implementation is key!
Depending on how many days your location chooses to have Mike conduct the training, participants will perform the skills they learned in front of the room. Best of all, Mike will give live feedback for the entire room to listen in on. Military members have shared how much "Hot Seats" with Mike Domitrz have transformed them as trainers.
BONUS: Every attendee gets access to The Center for Respect's Online Training Course of "Education through Engagement" which is filled with over 20 videos of Mike teaching and coinciding worksheets. Ask Rita in our office about more details for insuring every attendee gets this special online access afterwards. There is no other online training program like this course (the value of the online training alone is hundreds of dollars per participant and you get included)!!
COMMENTS FROM PAST PARTICIPANTS:
"a huge eye opener to view the topic from a different angle."
"This was amazing training. I love how energetic and upbeat the training was."
"By far the best speaker I have ever had. You can see and feel his passion on this topic."
"Mike brought a new view to the topic, he had my attention through the whole 3-days. The whole event was inspiring!"
"It helped realize that no matter what gender, age, or where you are from, that everyone has experienced this topic personally or has dealt with it in some shape or form. It was a great experience to see how from the training we can use it to help others."
"I loved that the speaker provided take away resources for free for us to be able to continue carrying the message."
"Extremely valuable training opportunity."
"It opened my eyes to everything I need to do to be an effective presenter that I never thought of before"
"Best Training Ever"
"It was a game changer in the way I want to approach SHARP Training."
"Realizing that where I thought I was in public speaking is definitely not where I am going to be in the future. I left the training excited and figuring out how to get myself to the next level"
ONLINE TRAINING
Online Training
Whether you are a SARC, work in SAPPR/SHARP programs, lead in the US military, or on your own mission, discover presentation and engagement skills for making a greater impact!!
"Education Through Engagement" with Mike Domitrz is your online course for helping create a culture of consent and respect throughout the military. Get ready for transformational learning and exploration. You will get exclusive content, education, skill sets, and resources for engaging others in some of the most difficult of conversations!  
You will be learning from one of the most trusted, experienced, and sought-after speakers and subject matter experts, Mike Domitrz.
Included:
Over 20 Video Lessons lead by Mike Domitrz
Accompanying Worksheets
Unlimited 24/7 Access (login whenever you want)
Mike's inclusive approach is appreciated by people of all genders, identities, sexual orientations, ages, relationship statuses (single & married), backgrounds, and demographics.
Your Host, Trainer & Facilitator

Mike Domitrz is one of the most sought-after speakers, subject matter experts, and trainers in the world.
Mike will share specific strategies for enhancing and expanding your skills to reach and connect with the most challenging of audiences. Mike holds nothing back and is happy to answer all your questions during your time with him.
Mike Domitrz is known for his ability of being able to connect with audiences of all backgrounds and demographics. His clients range from 6th grade students to Princeton University to all branches of the US Military – who bring Mike to their installations throughout the world each year. One moment he is talking about respectful intimacy with 6th graders and later that day he could be talking to military leaders about mutually amazing sexual relationships.
Imagine being hired to talk with military leaders about transforming how they talk about sex with those they lead or trying to engage 1,500 high school students about "Asking First,"a concept that is goes against everything they've been taught in today's culture. Best of all, surveys show Mike's work leads to positive behavioral changes by those same audiences.
Speaking Excellence & Recognitions
Mike was the first professional speakers addressing sexual assault, relationships, and intimacy to earn the Certified Speaking Professional designation by the National Speakers Association. At the time, only 7% of professional speakers worldwide achieved this credential and to receive the CSP, you must average at least a 7.5 out of 10 in every category (Mike averaged over a 9 out of 10) with at least 50 clients a year for 5 consecutive years.
Mike Domitrz is the ultimate professional in the speaking industry. He cares deeply about helping each individual and does so by giving everything to everyone (he does not hold anything back). His combination of integrity, passion, and giving spirit are inspiring and the reason so many of us in the National Speakers Association continually seek him out.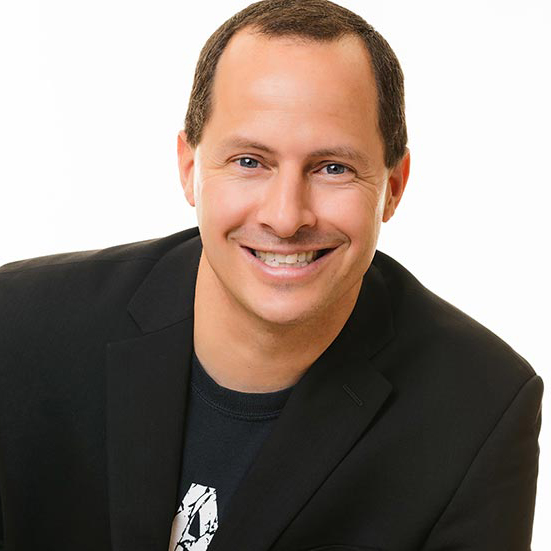 The military around the world has been turning to Mike Domitrz for over a decade:
By the end of an Education thru Engagement Training, you will have a greater understanding of what each audience needs for you to help them create positive behavioral changes in their lives and in the lives of those they care about.

Plus, you will also be able to expand your network and connect with other professionals in the same and different industries.
Don't miss out on a premier training experience!
Call us at 800-329-9390 today to learn about hosting a training on your installation.