Download NEW Informational Magazine ("How To" articles and info on "Can I Kiss You?" Program).

Download the NEW in-depth informational magazine by clicking on the image to the left. In this special publication, you will get to read articles, hear from educators, professionals, survivors, & students from throughout North America. To have the packet mailed to you, call us toll-free at (800) 329-9390.
Additional Details & Downloads for the "Can I Kiss You?" Program
Download PR & Marketing Materials
Press Releases are Available Upon Request (and provided in the Promo Packet)
| | |
| --- | --- |
| Promotional Poster | DVD Cover and Book Covers: |
Headshots & Full Pictures of Mike Domitrz, Founder & Executive Director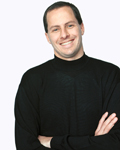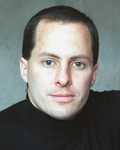 Photos from Programs & Presentations: [nggallery id=12]
Latest Writings from The Date Safe Project Inc

Join students, educators, professionals, and parents who are staying up-to-date with The Date Safe Project Inc's latest writings. Sign-up today for our newsletter in the right column and continue to read our internet blog (online journal). The newsletter is completely free and is e-mailed to you on a periodic basis. Discover stories from around the country, lessons from schools, and much more. To get your first edition, sign-up today. Mike Domitrz is our main contributor and readers love his honesty and his engaging style of writing. Don't miss out.
Professional Memberships
Mike Domitrz is proud to be a member of several state coalitions against sexual assault, ACUHO-I (Residence Life), an active attendee of BACCHUS & GAMMA, and an member of the National Speakers Association.
Podcasts hosted by Mike Domitrz

Available Now: Click here to listen
To Download: If you use iTunes, clicking the iTunes graphic on the right is the best way to download. By doing so, each future show will automatically be downloaded directly into iTunes (always providing you the most up-to-date broadcast).  Download using iTunes
For: educators, professionals and experts who address the many issues surrounding sexual assault, consent and students.
Details: 30 minute bi-weekly show during the school year featuring interviews of top experts and professionals; success stories from schools; thoughts from listeners; and much more. Hosted by Mike Domitrz.
Latest Broadcast: Listen as Ben Atherton-Zeman opens up on how he uses the media and entertainment industry to create important educational lessons. In addition, hear how he got started. Find out how Leigh-Anne Royster has helped to create an incredible program at Elon University. Then, listen to a high school student from Oregon share her success.  Learn more about the guests:
1) Ben Atherton-Zeman, Creator of "Voices of Men" at www.voicesofmen.org E-mail: benazeman@hotmail.com
2) Leigh-Anne Royster, Director for Personal Health Programs at Elon University at www.elon.edu E-mail: lroyster@elon.edu
For further information and materials, Call 800-329-9390