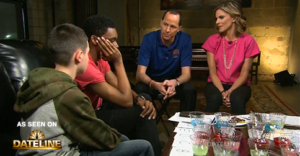 Last Sunday, I had the AMAZING opportunity to be a part of Dateline NBC's "My Kid Would Never Do That". To be a part of the show and to have the opportunity to share our mission across the country with a major TV network was an honor.
The episode focused on teens and what to do in social situations when you know something is wrong. The situations included a nonconsensual sexual image potentially being distributed; alcohol being used to facilitate a sexual assault; and a drink being drugged.
The teens are in a hidden camera situation where they do not know everyone else is actors. The teens believe what is occurring is real! Consequently, you get to see their honest reactions and the choices the make.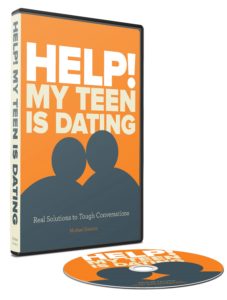 While many of the kids wanted to step up, only a few did. Do you know what your child would have done? In the last 24 hours, parents and educators have been praising the show – with some saying it should be shown in classrooms this Fall.
For those of you who missed the show, you can find the full episode on our website by clicking here and scrolling down to the video preview. There, you'll also find tips for helping teens intervene in similar scenarios.
If you want an in-depth resource for helping parents talking to their kids about intimacy, dating, respect, boundaries, sex, and safety, check out our "Help! My Teen is Dating" DVD. You can rent it here, purchase the digital copy here, or purchase the physical copy here. On the DVD, you get specific strategies for helping start a conversation with your child regarding the tough situations they may face.
If you have friends with children, we invite you to forward the below link of Dateline NBC's "My Kid Would Never Do That" Special to them: