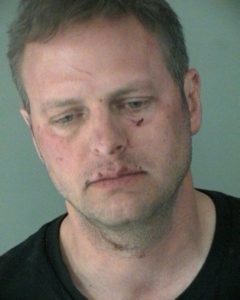 Over the years, I have been honored to work with many dedicated, passionate, and caring professionals addressing sexual assault in our military.
When presenting the "Can I Kiss You?" program on military installations around the world, I get to work with the Victim Advocates, the SARCs (Sexual Assault Response Coordinator), the Chaplains, the Command/Leadership of the installations, thousands of active duty members, and with those in charge of addressing sexual assault in the military for an entire geographical region (Europe, the Pacific, etc….). We have lots of great individuals making a positive difference in the US Military.
To see yesterday's news of Lt. Col. Jeffrey Krusinski, who had recently been assigned to oversee the Sexual Assault Prevention and Response Office for the Air Force, is troubling. Krusinski is being charged with Sexual Battery (click here to learn more). As many of my friends and colleagues in the military are aware, the past few years has seen too many cases of military leadership being involved in sexual assault cases (of course one case is too many). While the numbers of leaders involved in sexual assault cases may be considered small as a percentage by some, the damage being done is massive.
The former Secretary of Defense, Leon Panetta, reacted quickly after seeing the documenary "The Invisible War" and current Secretary of Defense, Chuck Hagel, has spoken out loudly about the importance of reducing sexual assault in our ranks (including a strong and harsh response concerning Krusinski along with the removal of Krusinski from his current position).
To best address sexual assault in the military with a long-term approach, how do you feel about the following options?
1. Create a career track within the military focused specifically on addressing sexual assault and enable that career to reach the same levels of success as other military leadership tracks. Currently, many of our active duty who serve as SARCs (Sexual Assault Response Coordinators) feel they need to move onto another role if they want their career to advance. Even when they don't feel a need to move on, often their leadership does. By the time the active duty SARC better understands the nuances of the work and has extensive experience as a SARC, the active duty member leaves the SARC assignment and/or is reassigned into a completely different area of responsibility.
2. Go to a civilian system. We have civilian SARCs working within many areas of our military branches currently. They do fantastic work and work more free of military leadership influences compared to their active duty colleagues. Civilian SARCs often stay in their position for their career. They love specializing in this specific area for the military and have the vast amount of experience needed to handle the educational training, provided needed support services for survivors, assist survivors in receiving justice, and in having a consistent message on an installation – regardless of how often leadership changes.
SHARE your ideas and feedback in the COMMENTS Section below!