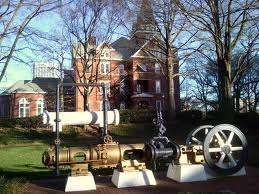 Since we originally asked you to react to an email a Georgia Tech student and Fraternity brother sent referring to luring your "Rape Bait" (read the full story here), the student who wrote the email has sent an apology letter.
READING WHAT THE STUDENT WROTE

Click here to read the ORIGINAL EMAIL **Warning: the email is offensive and could be difficult for people to read.
The apology letter is very well written and takes full responsibility for the wrongfulness of the email. The question becomes, "Is the embarrassment he has experienced enough of a consequence?" Should the school take further actions to hold him responsible and to show the rest of the student body that this behavior is not tolerated on their campus?
Some people will argue this is a Free Speech issue and he has the right to write the email. Others will state that your free speech ends the moment you impede on other's freedom to feel safe (examples can vary greatly from yelling "Fire" in a theatre to using hate speech). Some may argue, "Yes, he has the right to write the original email and to apologize. At the same time, the school has the right to hold him responsible for his actions."
After reading the original story and now the apology letter,  what do YOU think the consequences should be? How should the media be covering this story?
SHARE YOUR THOUGHTS in the Comments Section.