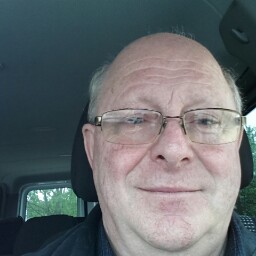 This weekend, I met a HERO when it comes to customer service. Would you trust a stranger with $100 of your money?
I was leaving the Hilton Garden Inn (@HiltonGardenInn) to go speak to the incoming class at Algonquin College in Ottawa, Ontario (Canada). As I got packed up and closed my car trunk, I realized the keys were inside. All that was on me were my clothes and my phone (no ID, no wallet). Everything else was in my bag in the car trunk.
Immediately, I called the rental car company. They said go to the airport and get another set of keys. At that moment, I started walking toward the front of the hotel and saw the shuttle coming toward me (leaving for the airport). I ran to flag down the driver and got into the hotel shuttle with Daniel, the driver.  Off we went. He was very nice and was full of great conversation. Daniel knew I had checked out of the hotel because I was flying out after my speech. At this point, I was only 1 hour away from my speech beginning (the university was 15 minutes away and I had fully let them know what was going on).
Daniel dropped me off near the rental car area at the airport. When I got to the rental car's desk, they said they DID NOT have spare keys. My only shot was getting their roadside assistance to come out (45 minute wait at least). Now time was getting short. I was down to 45 minutes before I my "Can I Kiss You?" program began. I couldn't rent another car because I didn't have ID or money. I called the hotel for the shuttle again (my phone was all I had). Daniel came back around and I asked Daniel if he could take me to the campus. He said regulations did not allow him to – that the hotel would end being fined hundreds of dollars.
THEN IT HAPPENED. Daniel said, "Let me just give you enough money to get a cab to campus and back. Do you think $100 would do?" I couldn't believe he was offering me $100 to help me. I told him I'd get every penny back to him (and of course extra). He said there was no need to give any extra. He pulled out his wallet and gave me $100. I raced to the cab area and was off to campus (arriving 20 minutes before my speech was scheduled to begin). The school knows me well and knew I'd be fully ready in 5 minutes (which we were).
When the speech was all done, my cab driver took me back to the hotel. While I was speaking, the rental car roadside assistance went to my car, got the keys out, and gave them to the front desk of the hotel for me. When I arrived at the hotel, Daniel's shift was already done for the day. Along with putting money into an envelope, I wrote Daniel a note and asked the hotel staff to make sure the owners and management knew what a blessing Daniel is!!
When Daniel originally gave me the $100, I told him how generous he was and he replied with, "This is what is needed and we want you to keep coming back to our hotel." Notice he wasn't focused on his actions. He was focused on "Get the problem solved for the customer so they keep coming back." AWESOME!!
WHAT HAPPENED NEXT:
Before posting this story, I wanted to ensure Daniel's privacy was honored. This morning, I called Daniel at the hotel and requested his permission to share his name and what hotel he worked for. He was honored by the request and gave full permission for me to share his name and the hotel's name (including sharing how they are adding another hotel in the next 20 months).
We struck up a wonderful conversation. Daniel has lived an incredible life – including having met Sir Edmond Hillary and Neil Armstrong on their Arctic Exploration. We exchanged contact information and I asked Daniel if I can interview him down-the-road to share his insight and approach to life with the world (to which he agreed).
Now Daniel has blessed me twice:
Yesterday helping me in a time of need and
Going forth with a new friend in my life.
THANK YOU, Daniel.