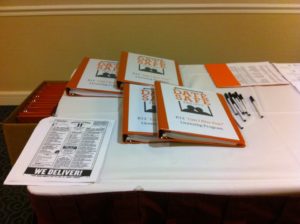 Are you considering attending the November 13th & 14th LIVE 2-Day Training to become a certified licensed presenter of the "Can I Kiss You?" program to middle school and high school students?  We are taking applications for ONE FULL SCHOLARSHIP and Five $200 SCHOLARSHIPS.
APPLY TODAY for Your Opportunity to Receive the one FULL SCHOLARSHIP (registration, airfare, and hotel) or to win one of FIVE $200 Scholarships (50% OFF Registration) by filling out the below application. We reserve the right to increase the number of scholarships given based on NEED.
Applications need to be received by October 14th.  Winners will be notified on October 16th.
Click the following link to apply:

http://www.datesafeproject.org/k12training-scholarship-application/
You can learn more about the Live 2-Training Event on November 13th & 14th here: