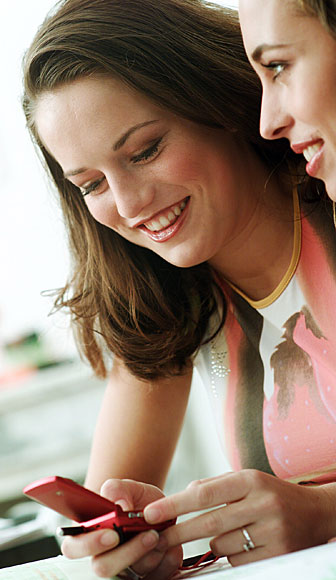 Yes, texting is in the news again.  How do you oversee the use?  Lets compare to how teens use computers.  For safety and overseeing what is occurring on your home computers, I am a big advocate for a program called WebWatcher.
You don't censor with WebWatcher. You watch what decisions are being made on your computers. The information you learn helps you have better conversations with your teens about "appropriate use of the internet."  You are not spying because you can tell your teens you keep an eye on the computers in the house (after all, your home computer lets people in and out of your home at any hour someone is on that computer).
We need to understand texting can have an equal impact on your child and/or family.  When Texting first came out, many of us advised parents from having teens use Texting unless for an emergency situation. Now the use of texting is so widespread, all of us must learn to address the "appropriate and proper use" of texting.
How and When are your teens texting? According to a recent study by the creators of an app called textPlus, "43% of teenagers use their cell phones to text during class." From educators I've spoke with, they believe 43% may be low. Here is a great example of improper use. How do you solve it? Share how having a phone or iTouch comes with responsibility.
Share with your teenager, "I believe you can handle the responsibility which is why you have a phone/iTouch.  If you can't handle the responsibility, then we need to limit the use of your phone and/or iTouch. For instance, if we discover the phone/iTouch is being used during school, you will not be able to take the phone/iTouch to school.  We're not going to yell out.  We will simply require you leave it at home when going to school."
Yes, I am the parent of high school students.  I understand the pressure for parents to feel like "All the other parents let their kids do whatever they want with their phones."  However, you hopefully wouldn't let your teenager use that false logic for decision-making of "everyone else is doing it" and so remind yourself not to fall into the trap when parenting.
The classroom use of texting is just one example of the distraction texting can cause in one's life. The dangers of texting are much worse.  We haven't even mention sexting in today's blog (because we've addressed sexting in the past and will do so again in the near future).
Share your thoughts, fears and/or concerns about texting in our COMMENTS section below. I will personally respond to each comment!
QUICK TIDBIT:
While there is no guarantees with parenting, the more involved and AWARE you are in your child's life, the more you have an opportunity to create a positive impact!
Remember to leave a comment below. I look forward to personally responding to each comment!!!