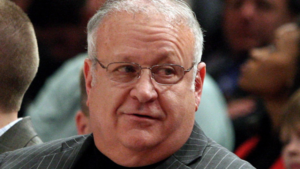 Recently, the Syracuse University Head Basketball Coach, Jim Boeheim, apologized for his initial reactions to the case involving his former assistant coach, Bernie Fine. At the time of Boeheim's initial comments, Fine was still on his coach staff (click here to read the entire article). Boeheim's apology was well stated, especially his reference to child abuse.
"I believe I misspoke very badly in my response to the allegations that have been made. I shouldn't have questioned what the accusers expressed or their motives. I am really sorry that I did that, and I regret any harm that I caused," he told reporters after his basketball game Friday night. "It was insensitive for the individuals involved and especially to the overall issue of child abuse."
Jim Boeheim, Syracuse University Men's Basketball Coach. 
Coaches and leaders MUST do a better job of thinking BEFORE reacting publicly to sexual assault and sexual molestation cases.  Look at how many "officials" have recently been quick to defend individuals accused of sexual assault, molestation and harassment. All the research from credible sources show such crimes have incredibly low percentages for "false reports," yet continually people want to DEFEND the perpetrator FIRST.
Over the past 3 weeks, we have seen THREE cases in the national media where people came to defend leaders who did not take the proper actions or who have been accused of sexual misconduct and/or crimes: Herman Cain, Bernie Fine, Joe Paterno, and Jerry Sandusky. Notice we are not saying to decide innocence or guilty. Simply LEARN MORE before reacting.
A perpetrator can be ANYONE: your neighbor, your sibling, your work colleague, your community leader, a faith leader, etc…  Stop and evaluate the ENTIRE situation before reacting. Imagine being a survivor in a case where thousands or millions of individuals DEFEND the person who sexually attacked you. Survivors deserve our respect and admiration – not the perpetrators.
MOVING FORWARD FROM PENN STATE: The night of the firing of Joe Paterno, the media ran nonstop coverage of hundreds of students protesting. The next night, THOUSANDS of students participated in a Candlelight Vigil for the survivors. While media sources showed some quick footage of the Candlelight Vigil, they did not give it near the coverage of the protests received the night before. Imagine an entire night of media coverage of the Candlelight Vigil. You could have had reporters with camera persons walking the entire Vigil and sharing with the world the comments made at the end. You have been honoring survivors worldwide AND shedding light on the crime of sexual assault and molestation.

May we all make a commitment to shift from "getting caught in the ratings contest" TO working tirelessly to reduce sexual violence.
LEAVE A COMMENT BELOW and I promise to respond!