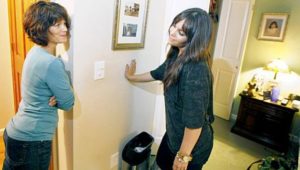 A female college student in a recent audience shared that her Mom tried to tell her not to have sex by saying, "stay vertical" when with a partner.
A fellow audience member thought the daughter should have responded at that moment with:
"Mom, that makes for both exciting and challenging sex."
What do you think the daughter should have said in response to her Mom's "stay vertical" advice? What could the daughter say to help her Mom be more comfortable sharing specifics on sexual decision-making?
Example: Mom, you do know "staying vertical" can still lead to a lot: sex up against a wall, oral sex, and many other sexual acts? I know and appreciate that you want me to make smart choices with my body and especially toward sex. I also know you want me to have positive sexual experiences – whether it be making out with someone or more. What lessons do you wish someone had told you about sex, Mom?