Is your school and community looking for an educational program that is both Entertaining and Life Changing – while also providing your students needed SKILLS for addressing:
Healthy Relationships (and reducing Dating Violence)
Respecting Boundaries & Consent
Bystander Intervention (Intervene in dangerous alcohol situations)
Supporting Survivors of Sexual Assault
When it comes to dating, decision making, sex, drinking, sexual assault, and the safety of teens, how do you find the right school assembly to best protect your middle school and high school students?  Do you want an expert and author who is going to have your students rolling in the aisles from laughter and then just minutes later have the audience completely mesmerized in silence as he shares the personal story of his sister's rape?
More important, are you looking for an expert who will help your students take positive, important actions upon leaving the presentation?
Geauga TPP

"The 'Can I Kiss You?' program could not have been more well-targeted and eye-opening for our students. You were definitely the talk of the school for the next few days…Your presentation informed my students, and not only challenged them to think differently about dating, communication, alcohol use and sexual assault, but game them specific ways to BEHAVE differently.  This clear and pragmatic approach is perfect for students."
Karen Lackey, Director or Geauga Teen Pregnancy Prevention (OH)
Mike Domitrz (a leading authority on consent, bystander intervention, healthy dating, and sexual assault awareness) understands students want to be uplifted and entertained – especially when discussing a sensitive issue. They want a compelling and powerful program each person can relate to in a meaningful manner.  Plus, educators, students and their parents want realistic solutions! For this reason, Mike takes your students on a journey from hilarious laughter to hard-hitting questions and then provides the answers each student can use in his or her own life.

Males and females from all cultures, backgrounds, sexual orientations, and diverse populations appreciate Mike's sincerity and honesty. While he presents one of the "cleanest" programs in schools today, he holds nothing back.  At the same time, Mike quickly removes the fears some schools have about the reactions their parents and staff will have to a general assembly presentation on dating and intimacy.
"To be honest, my administrators were a little concerned with the topic, but once they saw the presentation they all thought Mike did an excellent job of handling a difficult topic, in a very safe, respectful way.  Actually, Mike did an amazing job.  We have heard nothing but positives from students and staff alike…All students need to hear this message.  Things will not change unless we can talk about what is happening and discuss alternative behaviors. Mike's presentation gave us a way to do this…And the change is for the better."
Pat Hannam, Family & Consumer Science Teacher, Lakes High School (WA)
Through his role-playing with audience members and his portrayal of intriguing characters on stage, Mike turns what is often labeled as a "silent" issue into an engaging and thought-provoking event. While most people simply "make their move" on a date, Mike shows your students why "Asking First" and getting consent makes all the difference! Attendees are given skills to instantly use in their own relationships.
"The students thought he was a 'breathe of fresh air.'  His approach to dating was, 'fresh', 'different', and quite 'unique.' I never realized before how easy a transition can be if people would just communicate their feelings and just ask, 'Can I Kiss You?'"
Student in Texas
Plus, students discover how to "Be a Friend" by appropriately intervening in potentially dangerous situations with their peers (especially when alcohol is involved).  Through it all, everyone gains a greater level of admiration and respect for survivors of sexual assault. In doing so, each student discovers how to properly provide support for survivors by "Opening the Door" for those he/she cares about.
"Before they came to hear you, only 21% of the high school students disagreed with the statement: If a woman doesn't say or do anything to stop sexual intimacy, then she is giving 'implied consent' for that act to occur.  In other words, almost 80% of the kids felt that if a woman doesn't say, 'NO,' its ok to go ahead and do what you want!!!

When we asked this same question AFTER your presentation, however, we saw a dramatic difference. After hearing you speak 60% of these SAME STUDENTS disagreed with the statement (a 300% increase in positive understanding of respecting boundaries). I think these numbers are a strong, strong testament to the power your presentation had on our young people [1100 students were in the audience]."
Cheryl M. Einsweiler, Community Educator, Cedar Valley Friends of the Family (IA)
Schools districts and local organizations constantly praise Mike for the lasting impact he has on their students and on their community's overall culture. When your students leave the "Can I Kiss You?" program, they will be asking first, being a friend at parties, and opening doors for survivors. All that is left is helping the students, parents, and entire community get excited to experience this special opportunity for everyone and we provide that solution for you!
"Students stated they could have listened to Mike talk all day and would love for him to come back for the next conference."
Mary Ketter, Sexual Violence Services Director, Adovcates of Ozaukee (WI)

Bring Mike to Your Students. CALL 800-329-9390 TODAY!
Be Sure to Ask about the Special Offer.
CREATING THE BUZZ
The greatest way to help guarantee support for a needed educational program on a sensitive topic is to work with a professional team who is fantastic at creating a "buzz" at your school and in your community. From giving you fun posters to providing you with a detailed schedule for PR & Marketing Tips, The Date Safe Project Inc. works closely with you, your school, your parents, and the community to do everything possible to help raise incredibly positive levels of support and bring you the right media attention at the same time.
If you are with a middle school or high school, you know how hard it is to get parents out for an evening presentation to help continue the message at home (motivate parents to reinforce the powerful lessons your students will have learned in the "Can I Kiss You?" program during the day).  Getting the media involved also draws attention to the subject matter and encourages conversations in the home.
How does the "Can I Kiss You?" program have such an incredible track record of helping you draw large parent audiences and getting the media involved – all while answering any potential concerns parents have? When you bring the presentation to your schools, you will be provided with an in-depth and thorough Marketing Package which includes: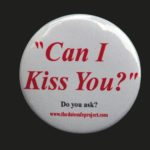 * 14 Pages of Marketing & PR Tips
* Preset letters to go out to parents.
* TableTent concepts and Ads
* Press Release for the Media
* Sponsorship Ideas
* Giveaway Concepts
* Headshot of Mike Domitrz
* 50 "Can I Kiss You?" Buttons
* 40 "Can I Kiss You?" Posters
* 100 Temp "Can I Kiss You?" Tattoos
*Promotional YouTube Videos (for both parents and students)
AND MORE . . .

In addition, you can get the popular "Can I Kiss You?" T-shirts for incredibly discounted prices through the special 100 PACK. Faculty, staff, and students (and parents at the K12 level) love wearing these eye-catching shirts to help promote the program (and the shirts include a powerful educational message on the back).
Each idea and concept shared with you in the PR & Marketing Packet has a proven track record of helping increase parent & community participation – while gaining positive media exposure. To insure you get the most up-to-date concepts, your team at The Date Safe Project, Inc. works closely with schools to find out which ideas have been and continue to be the most successful so that you only get the BEST marketing and PR results!! Each school and community which has closely followed every one of the suggestions in the Marketing & PR Tips Report has had overwhelmingly success.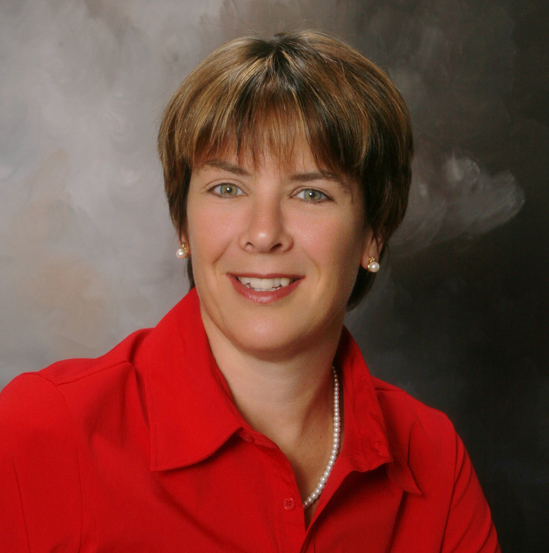 The best part? You get a TEAM who is dedicated to helping you. Rita Hookstead (your personal assistant at The Date Safe Project, Inc.) will be working with you for the months and/or weeks approaching the event. She loves making your job easier AND Mike Domitrz will do everything he can to help you have a successful event!
"Of all the many compliments I've heard from our school principals and staff members, your willingness to listen carefully to the needs of each different school and grade-level, and your ability to incorporate those needs into each separate presentation, made their lives easier and gave them a great level of comfort in allowing discussion of sensitive topics…We all felt you were PART of our Task Force, even though you were miles away."
Len Harlig, Chairman, Wood River/Sawtooth Regional EMS Association, Inc. (ID)

CALL RITA at 800-329-9390 TODAY


and discover how much EASIER she will make your job.
PROOF with the media IS IN THE RESULTS. Download the MANY articles below.
Below are articles written by newspapers, local media, and national publications featuring the "Can I Kiss You?" Program and/or quoting Mike Domitrz. Knowing you have an ally who will WORK hard to bring your community positive media attention is always an added bonus.
SPECIAL OFFER:

Call 800-329-9390 TODAY and you will receive a complimentary copy of the critically-acclaimed book "May I Kiss You?" by Mike Domitrz.  Schools throughout the country use this book as curriculum in the classroom and for creating positive change with their students. Click here to send us an email.