Critically acclaimed artist, survivor and entrepreneur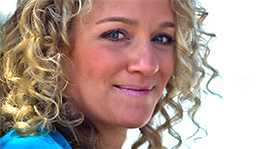 Allison Massari (www.AllisonMassari.com) is a survivor, entrepreneur, critically acclaimed artist, author, and life-changing speaker.
Allison Massari found peace, purpose, and happiness after overcoming two extraordinary personal tragedies. In 1998, she survived a near fatal 60 mph car crash where she was trapped and burned severely. Just three years later she was hit again at 60 mph and suffered a traumatic brain injury. Taking a long, steep climb from ashes to recovery, she learned how to navigate her way to true healing, and has created an extraordinary life beyond anything she could have dreamed possible. Her mission is to share her story of transformation to motivate change in people and in the organizations that nurture and inspire them.
She says, "What is it we all want? It is self-mastery. We want to live with passion, focus and clarity. We want success, genuine well-being… inner peace. We want to be powerful in our lives, equipped with the capacity to handle the unexpected, and with the tools to successfully navigate difficult people and challenging circumstances. But it's more than that – we want to feel like we've come alive, that we're living our mission, walking in the world, vital… I specialize in helping people transform their personal and professional lives. You will experience profound results – and a lot of heart. I'm all yours."
Meetings & Conventions Magazine voted Allison Massari one of the top 10 best speakers in North America for motivation. She was equally honored as a main platform speaker at the 2013 Million Dollar Round Table conference. Through her unified work as an international keynote speaker, executive coach, and visual artist,she has become a fiery voice for the potent power of compassion, kindness, and indestructible perseverance.
Listen to our online radio show and get a chance to WIN a copy of Allison Massari's audio book "Ignited".