Kansas State University hosted a Training Session and the "Can I Kiss You?" show yesterday. Everyone was wonderful to work with and was clearly passionate about creating positive change for their students and community.
Meeting several students who first saw the show 3 years ago and came back out was very special. Thank you for bringing family and friends with you. I'll be back in the area April 18th-21st in local schools and Fort Riley. Hopefully, I'll get to meet a few of you again.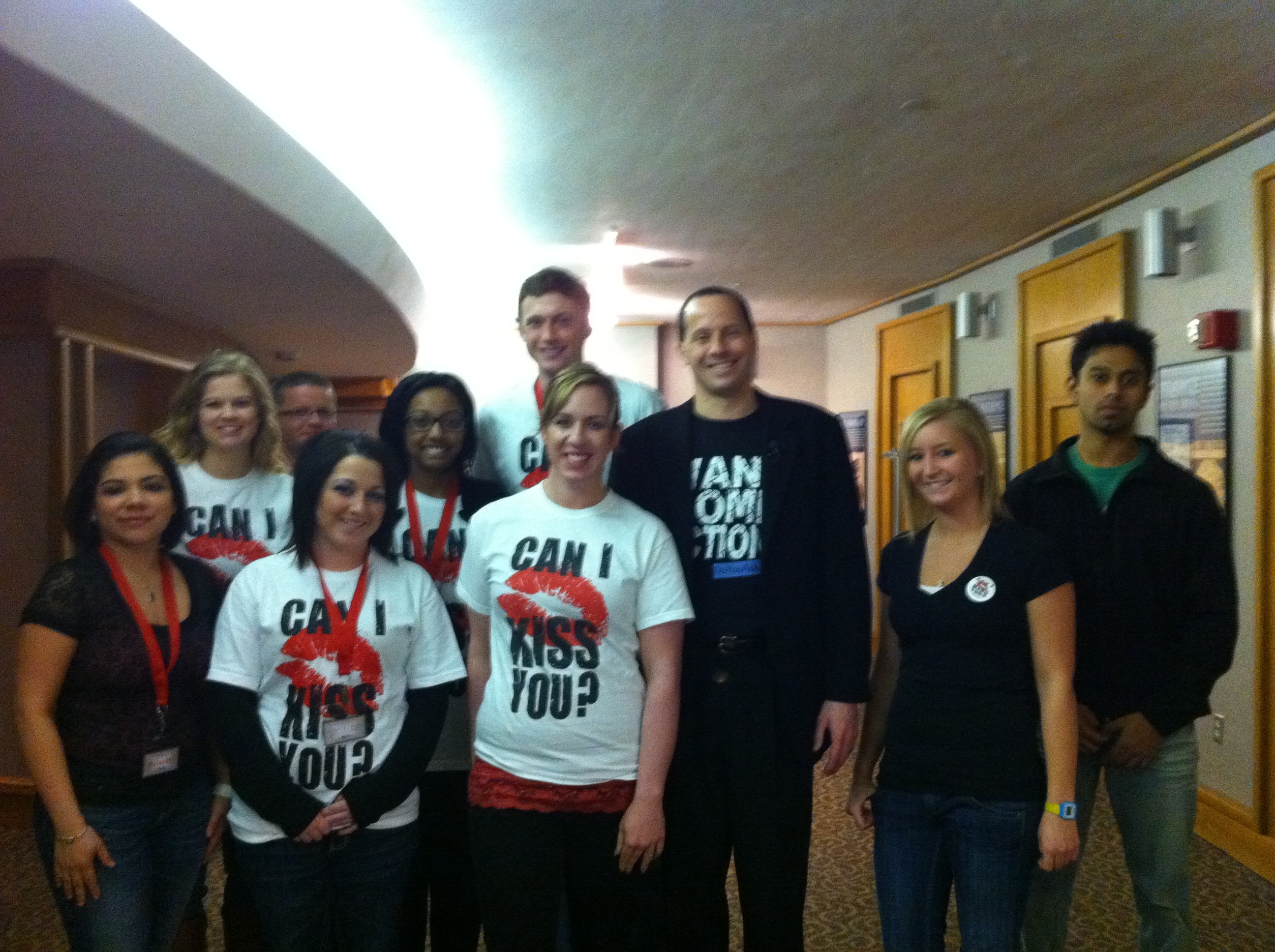 Liz and Mary, thank you and all your students for working hard to produce a successful event yesterday. Both presentations were filled with fun groups. You did a great job promoting the event and drawing such a large audience. Plus, dinner was a lot of fun!
For everyone who came out to the show, THANK YOU for your interaction, passion and for sharing all the actions you are going to take in the next few days to help others and yourself!