Campus SaVE
A LOT of campus professionals have been asking questions and talking about the Campus SaVE Act. Below are 2 viewpoints for you to gain insights from – one from Connie Kirkland and one from Brett Sokolow. Please share your thoughts in the COMMENTS section at the end of this article.
---
From Brett Sokolow
The pendulum swings again!  A generation ago, campus activists fought to include prevention programming in orientation, so that we would catch students at their college entry point before harm could occur.  Many senior administrators resisted the message that this kind of programming could send, that colleges were somehow unsafe, or that rape should be among the first messages that new students should hear.  Finally, prevention programming became well-integrated into most summer orientations, welcome weeks, and early-semester campus events.  Then, the assessment era demanded that we demonstrate the effectiveness of our programmatic efforts, and we learned that our efforts at prevention for incoming students were demonstrably ineffective.  There are many reasons why, but the primary reason is the glut of information delivered in a relatively short span is simply overwhelming, and as a result, students retain little of our message.  
Now, we have a mandate from the government to provide primary prevention programming to all incoming students.  Leave it to Congress to enact a law codifying the best practices of twenty years ago.  Yet, there is great value in directing primary prevention to incoming students, so I don't want to fault Congress too much.  
The challenge posed by the prevention provisions of the SaVE Act is how to connect effectively with incoming students.  If your campus is now wedded to the orientation-based prevention model, you'll need to simplify and limit the prevention message you deliver so that it is not lost in all the other information you provide to first-year students.  Then, through booster programs, and later-semester message reinforcement, you'll likely see some reasonable efficacy when you assess the learning outcome attainment of your incoming class.  
For those willing to abandon the orientation model, there is a better mousetrap.  At orientation, deliver only a pared down message about policy, resources and introduce your Title IX Coordinator and deputies.  Provide a brochure to summarize the content.  Then, implement the programmatic prevention piece two or three weeks into the semester, once students are able to focus on the message.  Bystander intervention, primary prevention, risk reduction and risk factors are all on the menu, but you can't lump them together if effectiveness is your goal.  Similarly, combining discussions of sexual violence, stalking, dating violence, and domestic violence can dilute the message about each topic, and won't let you focus sufficiently on the dynamics of each.  
I'm sure that in reading the SaVE Act, you've realized that it can't all be accomplished in a one-hour presentation.  Especially when you tie in Title IX programming requirements, too.  You'll need a suite of topics that fit into an overall campus prevention strategy that also ties into the later campaigns and messaging that we are mandated to provide to current students and employees (the law says faculty).  
Strategically, we need to decide what we want to teach about each topic.  How do we introduce safe options for bystander engagement around it?  What other prevention, risk reduction and risk factor information do we want students to know?  Can we re-emphasize the resources from the orientation program, and delve deeper into procedural protections, reporting, confidentiality and SANE/SART capacities?  Finally, we must keep in mind that transfer students are incoming students, too, and we'll need to dose them with programming at their points of entry.  For community colleges with rolling admissions, I would target 2-4 opportunities for doing so throughout the year.  Just because the law says we have to program for incoming students doesn't mean we have to do it all in the first week of school, and we shouldn't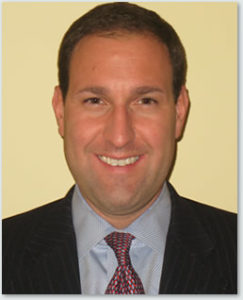 Brett A. Sokolow
Brett A. Sokolow, Esq.
Attorney-at-Law
President & CEO, The NCHERM Group LLC
Executive Director, The National Behavioral Intervention Team Association 
Executive Director, The Association of Title IX Administrators 
Publisher, Student Affairs eNews
---
From Connie Kirkland
When President Obama signed Campus SaVE into law on March 7, 2013 as part of the Violence Against Women Act (VAWA) reauthorization, a new era of campus safety initiatives was created. For several years, activists had been working with legislators and other officials to enhance campus victims' rights and services, expand crime counting and educate our educators about main issues confronting students in higher education institutions. What SaVE did with the stroke of a pen is to highlight the high number of sexual assault, stalking, and domestic/dating violence cases that occur on every college campus. The silence around these issues needs to change; in order to do that, policies, prevention and services will be at the center of the response to this new law.
Some colleges and universities have known for years the importance of awareness of and response to these crimes on campus; they have developed specific advocacy centers for such and have brought great programming to their students. SaVE goes further because it requires such information to be brought to all employees as well as all students. Many campuses today provide their first programming at initial first year orientation, but SaVE requires that we go much further – that we provide ongoing education not only to students, but also to employees. This is a major change in the focus of our institutions and it is a wise one. Often a person affected by one of these crimes first discloses to a trusted faculty or staff member. Having that person, due to SaVE training received, understand the issue and know both how to respond and what resources are available will bring greater satisfaction to the person who has been victimized.
Because SaVE expands the Clery Act to include stalking and dating/domestic violence, law enforcement will be more cognizant of the importance of recording and responding to these crimes now that they must be counted and noted in each institution's Annual Security Report. No doubt there will be some difficulties in the initial stages of implementation. Few states actually have a crime titled "dating violence" so institutions must create the definition that will be used both by law enforcement and administrators as they identify and respond. Definitions of consent and creating written rights for both victims and accusers are needed as well.
How institutions address the new additions to Clery and to VAWA will not be easy. We've all had a year now to begin to create definitions as well as write new policies and procedures. The hope is that a multi-disciplinary committee of stakeholders has been created to work out the best approach for each college. There are no best practices; each institution must look inward and determine what can work best for it. When deans of students, faculty, human resources, athletics, housing, police, legal counsel, students, and advocates sit around the same table, the process works best. The entire population is served better when all constituents are heard.
So, what can we expect because of SaVE? If implemented with a sense of reasonable care and a balanced perspective, we will see a much higher rate of reporting of these issues, either to the campus police or administration. When a climate is safer, both students and employees will want to hold their offenders accountable. When the processes are transparent, the person victimized will want to become a part of it. We can expect a collective rise in consciousness about the topics covered in SaVE. There will out of necessity be more training, more education, more stakeholders involved, and a greater understanding of victim behavior. The trauma that results from these crimes is great; we will learn to be more careful with the language we use as we respond to victims/survivors. We will learn how to increase our responses and our resources, perhaps without added funding. This process is one of attitudinal change for all involved. It is really not one tied to dollars! It is one of understanding that if we provide a system that is both fair and balanced, both victim-centered and systems-oriented, we are keeping higher education available for those who want to enter it. Retention of the affected individual is the ultimate goal. That can only occur when good-minded people work together to minimize traumatic effects of victimization by encouraging more reporting and responding in a way that enables those affected to stay at the institution they chose and become the productive citizens we need in our society.
National Certified Counselor, Certified Trauma Specialist, Certified Law Enforcement Instructor
National Sexual Assault and Threat Assessment Advisor of VTV Family Outreach Foundation, and NCAA
Interpersonal Violence Think Tank member
Ms Kirkland has over 25 years of experience working on issues of campus security, especially sexual assault, dating/partner violence, and stalking. She is currently Director of Behavioral Intervention Support Services, Chair of the Threat Assessment Team, and Manager of the Sexual Assault Services Program at Northern Virginia Community College.
---
What are your thoughts? Share in the COMMENTS Section below.