Discover what Collaborative Divorce is and why it is such a powerful option for anyone. 95% of divorces settle before going to court and so why not settle with a positive, respectful outcome? Katherine Miller shares with Mike Domitrz all about this form of divorce.
** You are invited to join our community and conversations about each episode on FaceBook at https://www.facebook.com/groups/mutuallyamazingpodcastgroup and join us on Twitter @PodcastRespect or visit our website at www.RespectPodcast.com **
**You are invited to join our community and conversations about each episode on FaceBook at https://www.facebook.com/MutuallyAmazingPodcast and join us on Twitter @CenterRespect or subscribe to our YouTube channel by clicking here.**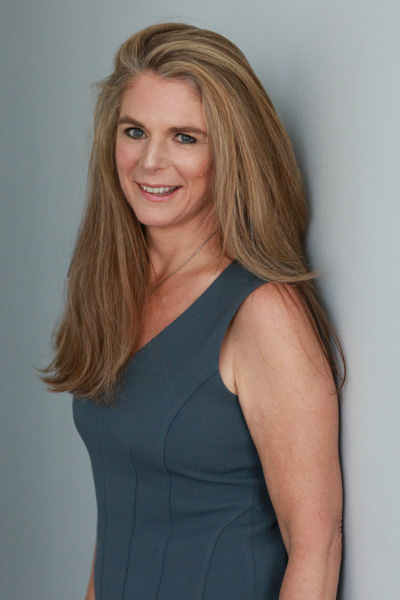 Katherine's BIO: 
Katherine Eisold Miller is a Collaborative Lawyer and mediator with more than 30 years' experience.  She is the founder of The Miller Law Group, a director and trainer at the Center for Understanding in Conflict and also teaches mediation at the Ackerman Institute.  
Katherine is a past president of the New York Association of Collaborative Professionals.  Katherine hosts the radio show and podcast Dialogue on Divorce on WVOX radio and iTunes.  Katherine is co-Author of the #1 Amazon bestseller A Cup of Coffee with 10 of the Top Divorce Attorneys in the United States and author of the New Yorker's Guide to Collaborative Divorce.
Links to Katherine:
Books Recommended by Katherine:
Challenging Conflict by Gary J. Friedman and Jack Himmelstein
Powerful Nondefensive Communication by Sharon Strand Ellison
READ THE FULL TRANSCRIPTION of the EPISODE HERE:
Mike Domitrz:
Welcome to the Respect Podcast. I'm your host Mike Domitrz, from mikespeaks.com, where we help organizations of all sizes, educational institutions, and the U.S. Military, create a culture of respect. Respect is exactly what we discuss on this show, so let's get started. This week we have Katherine Miller who has been a matrimonial attorney for over 30 years. She founded the Miller Law Group almost 20 years ago, because her own personal professional experience taught her that there was a deep need for a different kind of law firms to help families navigate divorce. Thank you Katherine, for joining us.
Katherine M:
Oh, it's my pleasure, Mike.
Mike Domitrz:
Let's dive right into that. What was your experience as a matrimonial lawyer that led you to think there had to be a better way, a different way?
Katherine M:
Well, I went to law school because I was interested in people and the law and I wanted to do family law right from the very beginning. Out of law school I got a job working in a firm where I was doing half matrimonial work with divorce work and half child welfare litigation, so a lot of litigation around the family. After a couple of years I thought, there really has to be a better way to help families who are divorcing, navigate these negotiations in a way that was more centered around them and their own needs rather than around the law and the court system and all that.
Katherine M:
Across the country, better than 95% of divorce is settled before a trial, before a judge makes a decision after a trial. We were negotiating all of these. I took a mediation training really early on. I did a little bit of mediation, but I really tried to integrate those mediated ideas about focusing on the criteria that are important to people rather than important to judges and lawyers into these negotiations. In every single case I ran into the same problem and that problem was the other lawyer. It was that they were bad lawyers. It was nothing wrong, except there was no process that would support the lawyers to help the family make a transition in an orderly way that's really respectful and dignified, and allow them to honor the relationship they have, and create a new co-parenting relationship based on planning and not based in blood, instead of what they're angry about.
Katherine M:
I did that and really frustratingly struggled with that for about 10 years. At the end of that 10 year period I got divorced myself. That really was the thing that really brought it all together and crystallized in my mind, that now I was sitting in the client chair and realizing that what I had suspected was true all those years. That it's a scary place to be when you're out of control and you are counting on someone who is really pissed off at you for a number of reasons, to act in their best self, to make it through so that your children are really projected.
Katherine M:
After that experience and my husband, I never did go to court and we settled in the conference room. We were able to work it out, not in mediation, but in a collaborative like setting that I thought, you know what, I would rather sell shoes than continue to do this, in my professional life, because two things were happening. One was, I really didn't think it was good for my clients, that we as lawyers were making it a lot worse before it got better. I didn't think that was right and I certainly didn't think it was right for the children, because my experience was that even when everybody said the right thing and wanted to keep children out of the middle, it was really impossible in a litigation setting. I mean impossible to not use the children in some way to put pressure on someone in some regard, and I don't think that's right.
Katherine M:
I also thought that it really nurtured. My former employer used to say that if you're going to be a good litigator, you really have to have a mean streak. You know what? I have a mean streak and many of us do, but I don't like that me. I didn't want to spend my career nurturing and feeding my mean streak. Ick. After that, I quit my job and I looked around for something else to do with my life because I'm like, well I can't be a lawyer because, mean streak. I tried some different things and I got remarried and I had another child and I moved out of New York City. Then a friend of mine invited me to come take a collaborative law training and I said, "Come on, how could it really be any different? I tried for 10 years to do this. Same problem in every case, the other lawyer." She said, "No, I think this would be interesting."
Katherine M:
I went to the training and I don't know, Mike, if you know anything about the collaborative law process, but it's growing in the family law area and really each party in that collaborative process has their own attorney, but the attorneys are disqualified from litigating. There's no two tracks, no ace up my sleeve. No, well, we'll just take this down to the courthouse and see what the judge says about that. Everybody is 100% involved in finding a resolution for the family based on what's important to them. Does that sound familiar? Because that's what I've been trying to do my whole life, my whole career.
Katherine M:
I got very serious about that. That was in January of 2003. Since that time I've really been working hard to find ways to help people navigate the transition of their families to a binuclear family and doing it in a way that really allows them to hold onto their dignity, to be their best selves, to treat each other with respect and most importantly treat their children with respect.
Mike Domitrz:
That's why I love it. I love the beauty of that. Everybody's respecting. Do you need both sides to come to the table wanting this approach for this to work at all?
Katherine M:
Yes, you do. Some of those people were like, "Yeah, that works." Mediation too. I do a lot of mediation as well. That works if everybody agrees that the marriage is over and nobody's angry. That's ridiculous. Of course people are angry. It's like it's the definition of divorce that you're going to be angry at the other side. There's going to be feelings of betrayal. There's going to be fear, there's going to be feelings that you have to protect yourself. Yes, everybody has to agree to work this way. They have to agree that they have some desire, some yearning to find a way to resolve this in their own terms.
Katherine M:
Let me go back to that statistic. In New York, 97% of couples getting divorced, settle. 97%. Nationwide, 95%. With those statistics it's not really a question of whether or not you're going to settle, it's how. Once you realize that it's how you're going to settle, it's really, well, do we want to do that based on what's important to us, what's important for our kids, based on our finances and our situation and what makes us a snowflake as a family, or do we want to settle based on what New York state legislature, or Ohio legislature, or California, wherever you are what the legislature and the courts think is best. I think it's an easy, quick answer.
Mike Domitrz:
Yeah, I mean it makes common sense that if you're going to settle then let's make this as positive as possible. Like you said, there's a lot of negative toxic energy, but it would just be common sense as you said, to one, especially when you said there's kids involved to respect their safety. This is such a scary experience and to create a safer environment for them I think would be priceless.
Katherine M:
I think so too. I mean, to me it's a no brainer. There are some people out there who really take a kind of scourged [inaudible 00:07:49] approach. Like, if this works for you, it doesn't work for me. I had a client say to me once, thankfully not in a divorce setting, she said to me, "I would rather stand on the corner with a tin cup begging for money to pay your fees, then give them one nickel." If you feel like that, then this is not the right approach for you. Anything else, anything less than that, if you feel like, "All right, I don't know if it's possible. I'm really pissed. I don't trust," then these are all good questions to ask the professional. They're by far not a bar to finding a way to resolve this.
Katherine M:
I just want to go back and say one thing about this, because it's not about the other person, Mike. This is about yourself. Can you respect yourself enough to take the high road, because I think you'll feel, I think people feel, I certainly feel much better about myself if I do that than if I allow myself to give into my thesis fears and act from that really scared little girl place.
Mike Domitrz:
For the person who's listening, going, "Yeah, but how do you feel safe that you're not being taken advantage of," because we have a society, unfortunately that teaches to do the kind thing or to not fight means you are going to get taken advantage of. I'm not saying that that's true at all, but that's what people, sadly, they believe that, that if I don't fight, somebody going to take advantage of me.
Katherine M:
Right. That I think is really, really not true. You know the expression, you catch more flies with honey than you do with vinegar. I think that I've found that in the collaborative work and mediations that I've done, when we get to information exchange. Lots of times people are afraid that people won't share the information unless someone makes them, which I think is a somewhat naive view of what can be made to be shown. For one thing a lawyer is a lawyer and a cheat is a cheat. If they're really good at it, it really doesn't matter what system you're in. I've found that people are much more willing to put their cards on the table so to speak, in a process that isn't in a courtroom because it's private and it's confidential.
Katherine M:
I think that's one thing. Another thing that, and this is very ironic what I'm going to say for a lawyer to say, but what I have learned in over 30 years of practice is that arguing doesn't really work. If you think about it, sometimes arguing gets it over and one person sort of is able to overpower the other person, but when are we ever really able to resolve any significant conversation that you had with somebody who was important to you by arguing with them? Does that really work? No, it doesn't work. What works is negotiation. What works is talking about what's important. What works to talk about what's possible.
Katherine M:
It works to negotiate, but it really does not work to argue. Again, I've been a lawyer for over 30 years and I think that those are the skills we really need to hone and develop. I don't think that anyone should think of a non-litigation process as a second class form of justice. I think you get a better result if you're able to stay out of court and if you are nice, doesn't mean you're a pushover.
Mike Domitrz:
Yeah. That's so, so important that you … that people have that stigma for some reason. Let's say the marriage is ending, they know it's ending. Maybe they are not the one who wanted it to end. How does somebody respect and honor the marriage even if it's ending, especially when it's against what they wanted?
Katherine M:
Yeah. Well I think that getting some help really is important. I think that when anyone is dealing with the end of a marriage, whether or not you're choosing it or not, and I really want to emphasize that whether or not you're choosing it or not, it's important to get therapy, or some kind of coaching to help you process the inevitable feelings that come up. Even I think it's sad and disorienting even for people who are choosing it. I've sat with many clients who chose to divorce while they're signing their final divorce papers and handed them tissues as they wept about the end of the marriage. I think two things. One is to get into some kind of treatment or situation where you can process the feelings because they're changing, and they're changing fast, Mike, as you goes through the process.
Katherine M:
Another thing is to really do your research about what kinds of legal help you're going to get so that you can really be supported to do what you really want to do, rather than convinced to do something that you really don't want to do. Can I just tell you a really brief story? A few years ago a woman sat in my office and she wasn't a client. She was here to just talk about career stuff. She had gotten divorced in another city and she was married to a well known person. She felt that she had to hire a shark because she felt she needed to protect herself and she felt, he was going to have so much more power and influence because he was the person in their relationship. She felt so sad and so ashamed, ashamed of the way her lawyer had treated her former husband.
Katherine M:
She felt that the relationship between them as co-parents was ruined because of the actions of the attorney reflected on her. There was no way he would ever believe that it didn't come from her and it ruined what they had hoped for in the future as being able to enjoy their children. It was just a really sad conversation. I think that's really true for so many people and it really doesn't have to be that way.
Mike Domitrz:
Yeah, I think that, well that's what's so beautiful about this. Now, you mentioned though that if somebody uses this, they can't use you as an attorney if they went on to argue this. There's where I was little confused. If they're going through a collaborative divorce, can they still jump out of it and then sue?
Katherine M:
Sure, they can. It's just the lawyers that can't. The statistics are pretty high on how successful the process is and people change lawyers anyway at times. It's not uncommon to have a divorce start with one lawyer. It's not common, but it's not unheard of. Like, Oh my goodness, somebody is changing lawyers. Like shock of all shocks. That's not a big thing, but the idea is to keep the lawyers and collaborative can be an interdisciplinary process too, or the work with mental health professionals and financial professionals, so that the professionals bring their targeted expertise to unwind the piece of the relationship, or reform the relationship or the relationship that they're an expert in. The entire team is disqualified if somebody wants to leave and sue, but like I said, that rarely happens.
Mike Domitrz:
You've stated that, not in this interview, but in materials you had sent me that empathetic listening is really key. What do you mean by that and what are you referring to in that divorce process?
Katherine M:
Yeah, well that means that it's really important as the attorney for one side, for lack of a better word, to really understand what's important to the other side, because if I don't understand what's important to my client's spouse, I'm not going to get a really good deal for my client because it's about like the un-fashioning and crafting an agreement, that's like a life altering agreement. People have to feel like if they're getting something from it. Otherwise it won't last. It's two things. One, it's understanding what's really important to the other side so that we can give them enough of what they need for my client to get what he or she needs. That's one thing. The other thing is to help my own client figure out what it is that's really going on for him or her. They come in and as you said, they're angry, they feel betrayed if they've not made the decision to divorce.
Katherine M:
They've got all kinds of competing emotions going on and inside that sort of soup of feelings, which again, it's very disorienting, it helps sort of sort out what is really ground and where do they want to go with their lives, and to be able to really help them tease that out and hear what it is rather than just sort of slap my legal solution onto their lives. Then everybody looks the same, oh, it's this, you've got kids. Oh, you don't have kids, you own a house, you don't own a house, you have a business, you don't have a business, that's pretty two dimensional.
Mike Domitrz:
No, it makes total sense. It makes sense that this brings it all together in such a really caring for everybody involved. I guess that's probably the tough part for people. Some people are sitting there, they're so mad, they don't want the other person to have a gentle road. Right?
Katherine M:
Yeah.
Mike Domitrz:
But the ones coming to you are the ones who say, "No, that's not who I want to be." You're not really dealing with that person there because that wouldn't be the client in that case.
Katherine M:
Yeah, mostly not. I mean, I think mostly people want to find a way through this that makes sense for themselves, but they want to find a way to process for themselves their own pain rather than revenge. Now, let me ask you this. Maybe I'm changing it up a little bit, but revenge, does that really do anything for anybody?
Mike Domitrz:
No, not in my mindset, but I know some people are saying, "Yes, it makes me feel better. That's what it does." I could see somebody thinking that.
Katherine M:
Yeah, it might make you feel better in the short term, but if you're locked then in combat with this person, you can't move on in your life, if you really feel that there's no closure here and to the extent you're constantly feeling like, yeah, I'm still pissed off. You are really unable to move on in your own life. There's this expression which I really love and it says that holding onto resentment is like swallowing rat poison and hoping that the rat will die.
Mike Domitrz:
Yeah, I love that saying too. I think it's just so powerful. How does someone help make sure they really protect their children in the process?
Katherine M:
That's a great question, Mike. I think that one thing to do is really think about your children for who they are. One thing that I say to my clients is think about how you would want your children a year or five years from now to describe their parents going through this divorce. If you think about that, I think that really brings into relief how important your children are and how individual they are and that they're not a commodity. I think it's really easy. This is what really worried me about the litigation process, is that the children become sort of commoditized, so that well I'm not going to agree to this time period unless I get the money settlement, or I'm going to ask for custody because I know that's what really scares her, or the things that really are just tools to put pressure on the other side.
Katherine M:
Rather, think of your children as really having a very difficult thing that's happening in their family, and what can you do for them, what can you do. One thing that I like to do is to have people bring pictures of their children to the meetings. We have the pictures there on the table so that they remember-
Mike Domitrz:
That is brilliant. Brilliant.
Katherine M:
-it's Tommy and it's Sally. Right. Yeah. They're really live there as humans who are suffering from this. I think that really helps people really keep the children foremost and protect them.
Mike Domitrz:
Yeah. I mean the emotional connection there, it's just brilliant. It makes all the sense in the world. Yes. You have a couple books you recommend. One is, Challenging Conflict and another one is, Powerful Non-Defensive Communication. Why those two books?
Katherine M:
Well, Challenging Conflict is a book written by Gary Friedman and Jack Himmelstein, who founded something called the Understanding-Based Model. That works. We work in that way to really help understand both what's important to both sides, what's important about their situation, their children, what's possible and work from that perspective, rather than from a law based perspective. Of course the law is important. People should know what it is. I think Challenging Conflict really helps people explain how it works. There's a lot of stories in there and so people can see that this just is a great theory. It actually has worked in these various quite difficult and challenging situations. That's one. It's very easy to read and that's great.
Katherine M:
Powerful Non-Defensive Communication is written by Sharon Strand Ellison, who is really quite brilliant in how she talks about communication and how we're communicating, not just with our words but with our tone and our body language, and really helps point out how defensive we often are when we communicate with each other. Especially I think in families period, even if they're sort of intact, or in arguing or discussion, people misunderstand each other all the time. There's this something called attribution error. Attribution error says that we judge ourselves based on our own intention. You know, Mike, maybe I hurt your feelings but I'm a good person because I was coming from a good place and if that happened, I'm sorry, but I'm still a good person. We judge other people based on the impact of their actions upon us. Meaning if you hurt my feelings, you must have intended to, so you're bad. Right?
Mike Domitrz:
Yes.
Katherine M:
The way that this book and Sharon's work is really to help express ourselves in a way that is less defensive and is more open for the possibility of understanding. I think if people can get that early on, they're less likely to end up in my office, getting divorced, because I think that the major cause of divorce is a breakdown of communication. That breakdown of communication then leads to maybe extra marital affairs or I don't know, shopping and money problems and those kinds of things. I think that Sharon's work is really, really helpful.
Mike Domitrz:
Awesome. I want to make sure everybody can find you, Katherine. It's Katherine Miller, westchesterfamilylaw.com, westchesterfamilylaw.com. You also have a website, divorcedialogues.com. Thank you. We're going to have all the links to your social media and everything in our show notes. Thank you so much for joining us.
Katherine M:
Oh, thank you so much for having me.
Mike Domitrz:
Absolutely. For our listeners, you know what's next. It is question of the week. Before I answer this week's question of the week, I'd love to ask you a question. Would you please subscribe to this podcast, the Respect Podcast with Mike Domitrz? By subscribing, you can make a huge impact. Now you might be wondering, Mike, how does my subscribing to your podcast make a huge impact? Well, here's how. For every person that subscribes, it raises the rankings of the show in the search engines. For people who care about respect like yourself, when they're doing a search for podcast, they're more likely to find this show, thus providing an awesome opportunity for us to spread more respect around this world.
Mike Domitrz:
All you do is hit subscribe under your podcast. Plus the second benefit is, by subscribing, you automatically get every episode right into your phone or whatever device you're listening to the podcast on. It happens automatically. Subscribing also makes your life easier. Now let's get into this week's question of the week. Oh and by the way, you can always ask your questions of the week by joining us on Facebook and our discussion group. It's called the Respect Podcast discussion group. Go there on Facebook and ask whatever questions you would like me to answer and/or address in this segment of the show. Then listen to each episode to find out when your question is included.
Mike Domitrz:
This week's question is, "Mike, what about when I vehemently disagree with another human being? How do I still treat them with respect?" Well, here's the key. They're a human being, so treat them with respect as a human being. It doesn't mean you agree with their choices. It doesn't mean you admire their beliefs. It means that you are going to understand this is a human being who deserves a basic love of [inaudible 00:24:27] respect. I may choose to walk away from this person or this conversation and I'm going to do so in a way that doesn't degrade them. It's not about humiliating them. I'm just going to walk away because this doesn't fit what I need in my life in this moment and I'm going to do it with respect.
Mike Domitrz:
I'm just going to say, "Thank you for sharing with me. I think we're on different patterns or different pages and so I don't think this is going to go anywhere." Right? You can say it however you want to say it, but that you treat it with respect versus attacking, humiliating, degrading another person. Do your best to treat the person with respect, regardless of what you think of their beliefs or even their actions at times. Treat the person, the human being with respect.
Mike Domitrz:
Do you know what I would love? I would love to hear your answer to this week's question of the week. Would you please answer what your answer would have been, if you were asked that question today on the show. All you do is go to our Facebook page. We have a special group where we have these discussions called the Respect Podcast discussion group, so the Respect Podcast discussion group and share with us what would your answer have been to this week's question of the week. If you take a moment, post us a new question for future episodes. What question would you like to hear me answer on an upcoming episode? That's all done on Facebook in our special group, which is the Respect Podcast discussion group. Can't wait to see you there.
Mike Domitrz:
Thank you for joining us in this episode of the Respect Podcast, exploring work, love and life. This episode, like every episode is brought to you by our organization, the Center for Respect, which you can find it, centerforrespect.com. Of course you can find me, your host, Mike Domitrz, at mikespeaks.com. Thank you so much for joining us.