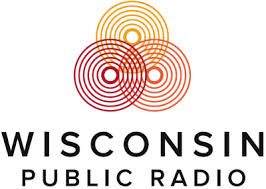 Thank you to WPR's "The Kathleen Dunn Show" for inviting our Founder, Mike Domitrz to share insights with host John Munson on educating our youth about respect and boundaries, sexual assault awareness in the military and society, and answering callers questions.
Some of the questions answered:
Has there been a switch in the Military's approach to teaching sexual assault awareness & prevention?
How does the Military receive the "Can I Kiss You?" program?
Is sexual assault happening in society throughout the world/
What is the correct language we should be using when talking about sexual assault and rape?
Are we just focusing on a symptom of sexual assault instead of the cause?
What's the difference between "regretful sex", "sexual assault", and "rape"?
How does pornography being so readily accessible affect the views of intimacy for today's youth?
Should sex education start during earlier grades in school?
What's the future plan for The Date Safe Project's message?
Click here to listen to the full interview:
You can learn more about the Kathleen Dunn Show on WPR here:
http://www.wpr.org/programs/kathleen-dunn-show