For the past week, Air Force Base high school students, parents, and the 18 – 25 year olds have been participating in the "Can I Kiss You?" and "HELP! My Teen Is Dating" presentations on bases throughout Europe. The positive feedback has been overwhelming.  The week started in Lajes, Portugal (one of the Azore Islands 600 miles out from Portugal in the Ocean).  Next, I flew onto Aviano, Italy and then onto Incirlik, Turkey. Yes, 3 countries in 4 days and it has been rewarding!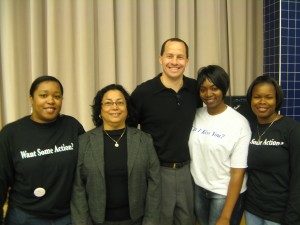 Everyone has been INCREDIBLE to work with!!  The SARCs have been amazing (SARC = Sexual Assault Response Coordinator). The school Laisons and High School Principals have shown 100% excitement and support for the messages being shared.  AND the PARENTS have been sooo appreciative of the strategies being shared with them to utilize with their families.  Don't forget the students!  WOW have they been actively involved in committing to change.  Check out the video below (all students in the video are at least 18 years old). AFTER THE VIDEO, be sure to "Leave a Comment" on this post. I will be personally responding to each comment!
Please tell me in the "LEAVE A COMMENT" section on this page what you would like to hear about from this trip (cultural experiences which could relate to our work; pictures of the various locations, etc…).  I want to provide you the insight YOU WANT.  Please "Leave a Comment"!!  I'll be personally responding to each comment!