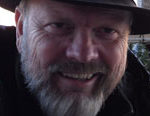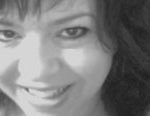 Today, we hosted a LIVE ONLINE INTERVIEW with Lori Regnier and Pastor Mike from the Starbright Foundation Inc of Arizona. They did a fantastic job sharing how to protect children from Sex Trafficking and Abusive Relationships.
BUMMER: Unfortunately, the recording had an error and so we do not have the recording available.  We greatly apologize.
Who: Starbright Foundation Inc Founders, Lori & Pastor Mike (http://www.starbrightfoundation.org).
Details: The Starbright Foundation shares how to protect children and young adults from Sex Trafficking and Abusive Relationships. Topics included in the teleseminar were: Internet safety in social media for children and adults (dating, chat rooms, etc.); Signs of abuse from sexual abuse, clergy abuse, cultic abuse, etc. and steps to intervene in house or in community; Local fundraising or involvement as volunteers.  Your host was Mike Domitrz from the The Date Safe Project.
Cost was FREE.