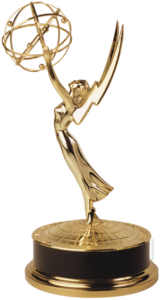 Last May (2015), WABC-TV out of New York City produced a powerful and helpful TV Special for both parents and teenagers addressing sexting, sextortion, and safe dating. When the Producers first contacted me to be part of this annual TV Special titled "Protect Our Children," I was honored. Here is the history of this program from WABC's website:
This Special is the eighteenth in a series from WABC-TV's "Protect Our Children" campaign that originated in 1998, developed with the collaboration of the National Center for Missing and Exploited Children, (NCMEC). The campaign includes informational safety messages, a web site and campaign that continues to broadcast the pictures of missing children in every Eyewitness News Program. The previous Specials have received four Emmy Awards, six "Gracie" Awards from the American Women in Radio-TV-Film (AWRT) and Awards from the National Center for Missing and Exploited Children, (NCMEC).
For the 2015 "Protect Our Children: Sexting & Sextortion vs. Safe Dating," WABC's Producers asked me to talk about the strategies and "How To" skills we share with parents around the world. The timing was perfect because I was already flying into New York to speak at Princeton University. Before I headed over to Princeton, WABC-TV sent a Producer and Crew to my hotel. The Producer asked insightful questions throughout the filming. Then…. you wait to see the show when it airs. WABC-TV put together a fantastic show that was in-depth, honest, and helpful to all those watching.
Earlier today, WABC-TV reached out to us here at The Date Safe Project to share that the 2015 Special of "Protect Our Children: Sexting & Sextortion vs. Safe Dating" that they featured us on received an EMMY at the 54th Annual New York EMMY Awards. The category WABC-TV won the Emmy for was: Teen Program/Special.
CONGRATULATIONS to WABC-TV, the Producers, and everyone who helped make this special happen!!!
I am grateful for getting the opportunity to share our mission and message with the viewers of WABC-TV. To know a TV Special we were involved in was able to help families throughout the New York City region is a honor!!
When I heard the news about the Emmy for WABC-TV, an electricity of gratefulness and joy overtook me. As a brother of a survivor who started sharing our mission of respect and consent by talking in middle schools, high schools, and college classrooms over 25 years ago to now knowing we are reaching millions via incredibly produced TV shows = WOW! And none of that would be possible without the amazing team here at The Date Safe Project and the incredible TV producers who chose me to be part of the production. A big THANK YOU to all those involved.
You can watch the entire episode by clicking here. As you scroll down on that page, you'll see the footage for Part 3 of the show, which is the segment we are featured in.
Parents, to get our award-winning DVD "HELP! My Teen Is Dating", click here.