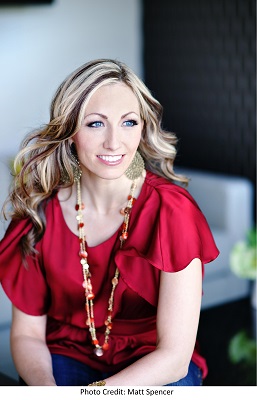 Rebecca Musser is the 19th wife who brought polygamist cult leaders to justice.
She has spent the last ten years of her life creating a new existence for herself and her family; as well as advocating on behalf of oppressed women and children worldwide.  She grew up in fear and shame while having to conceal her family's polygamist lifestyle.  As a teenager she was forced to become one of the 67 wives of 85 year old  FLDS prophet, Rulon Jeffs.
In 2002 Musser pulled off a daring escape.  "I scaled the tall fence that protected the Jeffs family from 'outsiders and wicked apostates'. In doing so, I became one of them."
In 2007, with the realization that her own sisters were at risk, she was no longer able to stand for the abuse.  Rebecca took the stand as a key state witness against Warren Jeffs, the new, self-proclaimed prophet of the FLDS.  In 2011 Jeffs, who counted a 12- and 15- year old among his reported 80 wives, was convicted of sexual assault and aggravated sexual assault of a minor and is serving a life sentence plus 20 years in a Texas prison.
As the founder of ClaimRED, a non-profit organization dedicated to bringing dignity, hope and healing to victims of human trafficking, Rebecca Musser speaks nationally on behalf of victims of human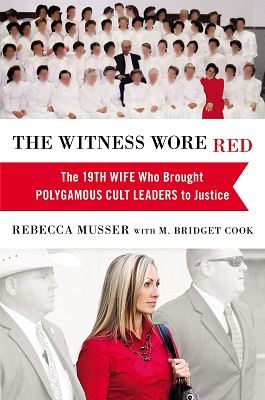 traficking.  She continues to advocate for the oppressed, to educate communities on the plight of millions in bondage, and to inspire individuals and organizations as to the power of one person to change the world.
Her book, "The Witness Wore Red" is the first time a wife of a modern prophet has spoken out in public.  It is an expose of the FLDS culture.
You can learn more about ClaimRED and "The Witness Wore Red" at:  http://www.rebeccamusser.com/claim-red-foundation/
Listen to the recording now: