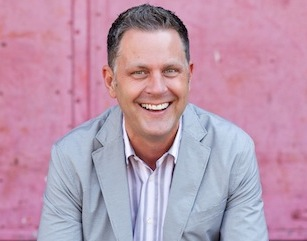 Mike Dilbeck is a professional speaker and expert on bystander behavior and heroism. His mission is to empower people to intervene in problem situations and be an Every|Day Hero!
 Mike is the Founder & President of RESPONSE ABILITY Project and the Every|Day Hero Campaign. He dedicates himself fully to these life-changing initiatives. He travels the country empowering others to be an every|day hero in their life. Mike was named "Rookie of the Year" for CAMPUSPEAK in 2010, and recently became a member of the National Speakers Association.
In 1990, after serving as Assistant Executive Director for Sigma Nu International Fraternity and producing over 20 video programs and two international conventions, Mike established a reputation for creating and producing effective and powerful video presentations and special events. BECK & CO., LLC was founded to provide high-end video/film and special event production services for clients. Since 1990, Mike has produced over 60 video presentations for clients and won numerous awards. The RESPONSE ABILITY Project is the latest, and most successful, project Mike has created and produced.
In 1998, Mike expanded his expertise and entered the world of non-profit fundraising where he was instrumental in raising millions of dollars for people living with HIV/AIDS. He most recently served as National Director for T2 (TEAM TO END AIDS) and resigned in August, 2011 to devote himself full-time to the RA Project.
Listen online at: