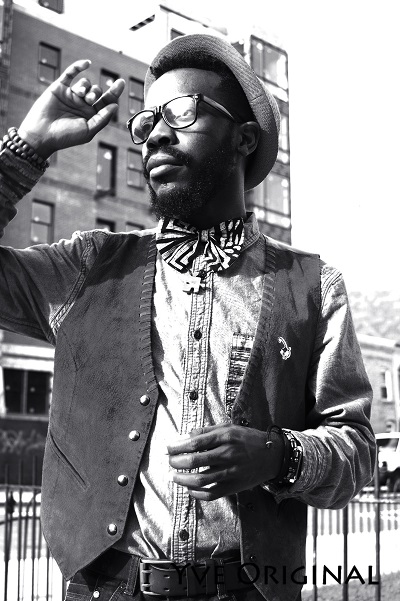 Pages Matam is a multidimensional creative writing and performance artist originally from Cameroon, Africa. He is a Write Bloody author, educator, playwright, host, event organizer, Award Winning slam poet (2 time DC Grand Slam Champion, 2013 Southern Fried Champion) along with his greatest accomplishment, being a father.
A proud gummy bear elitist, bowtie enthusiast, professional hugger and anime fanatic, be prepared to be taken on a journey of cultural and personal discovery, unapologetic in its silly, yet visceral and beautifully honest in its storytelling.  He is described as "conscious, uplifting and thoughtful. His words are solidly chosen, and impact the mind, body and soul. He has a special gift with words. His delivery and style draws you in and you are sitting on the edge of your seat until he is finished speaking. Provocative, salient and soaring, a poet worth knowing."
Pages has been a speaker/facilitator and featured performer for many organizations including The Maya Angelou Academy, The American Legacy Foundation, The American Poetry Museum Creative Writing and Performance Workshops, Martin Luther King, Jr. Library Youth Workshops, "Fatherhood" Panel Presented by Etan Thomas.
Watch for his new book "The Heart of a Comet" to be released in 2014.
You can see the powerful reading of his poem "Pinata" at:  http://www.youtube.com/watch?v=zgQRkHcEyq8
If you missed the live show you can listen to it now: