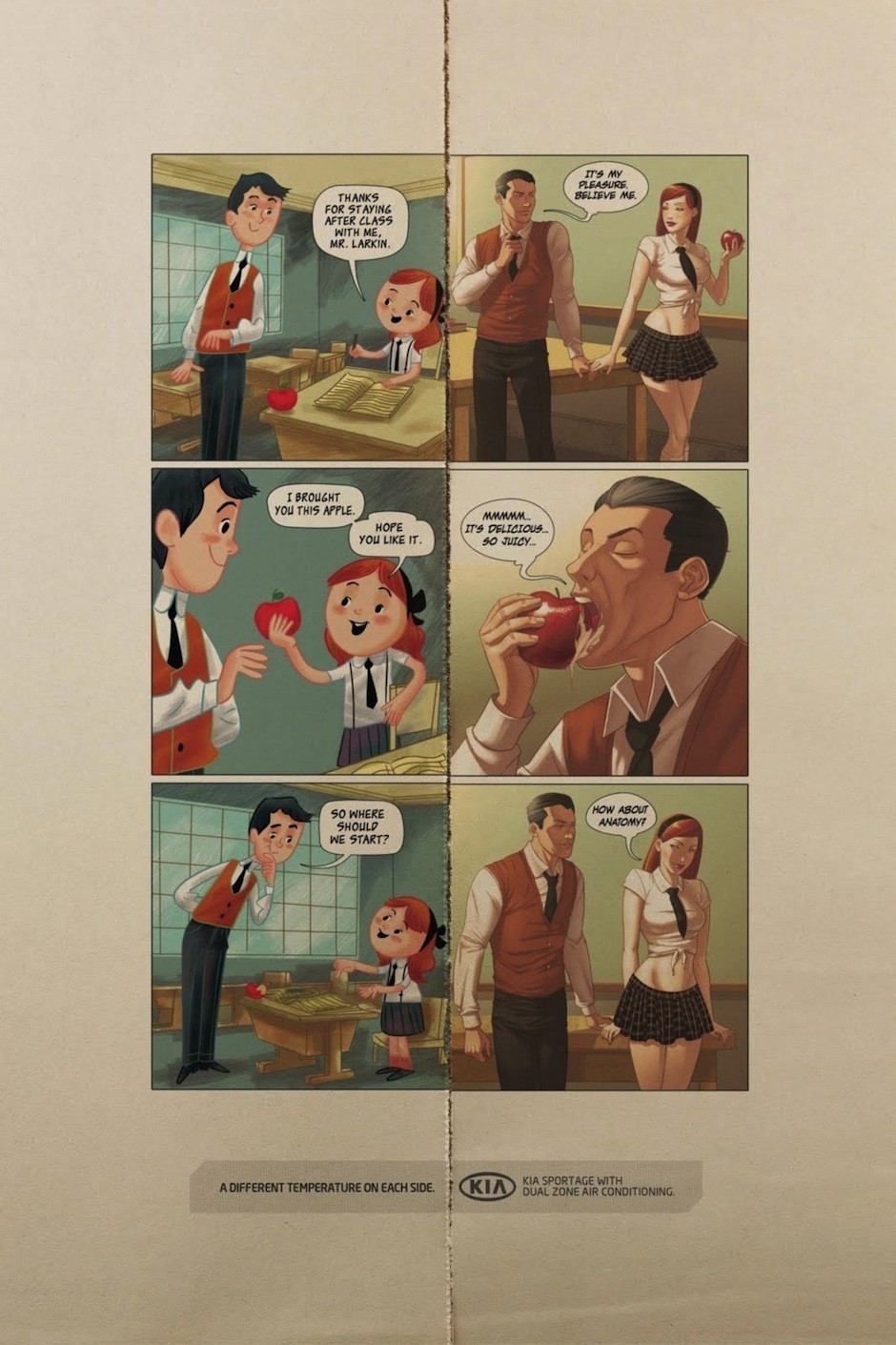 To the right, you are going to see an "Award Winning" Advertisement from KIA involving a teacher and a student. Be warned the Ad is considered disturbing by many observers. Please help us tell KIA and advertising firms around the world that this approach to marketing and selling is unacceptable! To promote pedophilia to sell or market a product is both sad and disgusting.
What can you do?  Write KIA through their website. Contact your local and national media (TV networks, Radio networks, newspapers) and let your outrage be known.  Remind KIA to show corporate responsibility in every aspect of their company.  In the COMMENTS section of this post, share your ideas for helping to get this Advertisement removed.
LATEST UPDATE: KIA Motors has responded at the following link on their website: http://www.kiaresponds.com/brazil-ad.html

While this apology is a good start, we wanted to Kia to be ensuring the advertisement will not appear anywhere in the world to advertise their products (not just in the USA or their corporate headquarters in Korea).

Kia has responded to our request by sending us the following personal tweet:  "And our parent company Kia Motors Corporation has guaranteed the ads have never and will never run globally."

Thank you, Kia Motors, for removing any possibility of such an Ad ever be used. We look forward to you setting up standards and a system to ensure such marketing mistakes cannot happen again in the future.