Decades before sexual assault cases were on the cover of every major media publication, Mike Domitrz was being brought in by middle schools, high schools, universities and the U.S. military to help them pursue a new standard of consent and respect. With Mike being the author of 3 books and an award-winning DVD for parents, you get one of the world's leading influencers and thought-leaders on the topic of today's youth, respect, and consent.
You may have seen Mike on Dateline NBC's "My Kid Would Never Do That" as a featured subject matter expert or being quoted in international news publications. He is continuously being sought out for his proven track record of helping people shift their paradigm on respect and consent.
Plus, Mike is a Certified Virtual Presenter (insuring you get an expert who can provide powerful programs onsite and online).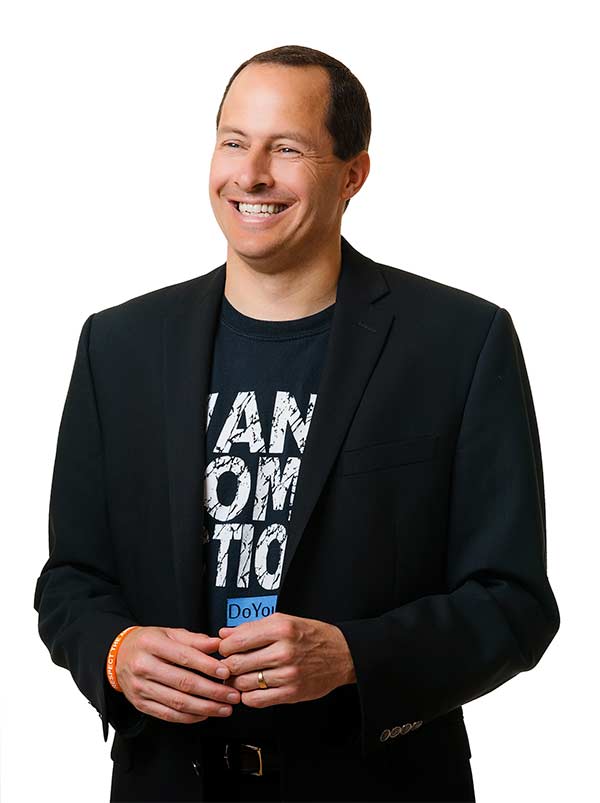 Why does Mike have such an intense passion and drive to share with people of all ages?
In 1989, he received a phone call that his sister had been raped. As he held the phone tightly to his ears, he simply could not believe what he was hearing. In the years following, Mike decided to make a difference. As he researched the issue of sexual assault and dating, he constantly heard students complaining that most sexual assault seminars were boring and depressing. Mike knew what needed to be done.
With his background in entertainment, he created "SAFER Choices" – a fun, interactive, and thought-provoking program that focuses on teaching consent, respecting of boundaries, bystander intervention, and supporting survivors.
With Mike Domitrz, you get a speaker who loves making your job easier. From providing you an in-depth "Event Details" packet with step-by-step guidelines for answering any questions you could have to sharing promotional ideas that can help market your event to helping you move chairs around (if needed), Mike is happy to be a supportive force for you and your event.
While Mike is a positive, high-energy professional, he brings calm in times of unknown and/or chaos. He's happy to be your ally for helping problem solve before, during, or after the event.
Tech issue? No problem. Mike has extensive experience working with Tech and AV. If Mike can't fix it for you, he'll go on without the originally planned technology.
Session with a different presenter before didn't go well? No problem. Mike will open with an attention-grabbing strategy that connects to your attendees immediately.
Need Mike to go longer and/or shorter than originally planned. No problem. Since Mike is a not a robotic scripted speaker, adjusting is easy and in fact he loves those opportunities.
Microphone isn't working? No problem. Mike travels with a backup mic, transmitter, and receiver. Worst case, Mike has spoke in very difficult settings with no Mic. The show will go on!
Want a custom promo video from Mike for promoting your event? No problem. Mike will be happy to shoot a promo video just for your attendees.
Struggle to get evals completed afterward? No problem. Mike has his own evaluation system that brings a very high response rate for audiences completing.
Mike and his team are committed to:
Full Access
We are happy to answer any questions you have and get you all the materials you could want.
High-End Professionalism
Early to the event, direct communication lines before, during, and after, and a "What can I do for you?" approach is what you get when working with Mike Domitrz.
Setting the Standard
With Mike Domitrz, you get a leader in the speaking industry. Literally. Mike was one of the committee members who years ago helped shape the criteria for the Certified Speaking Professional designation with the National Speakers Association. Mike has had earned that designation for over 10 years now. In addition, respected speakers seek out Mike's expertise for audience engagement and driving conversations.
Safe, Fun, Engaging, and Thought-Provoking
Past clients have referred to Mike as a "Safe Provocateur." He challenges you while creating a safe space for each person to look in the mirror at their own beliefs and actions. Once a person is open to the truth of their strengths and challenges, they are more likely open to change and transformation. Mike integrates a balance of humor and hard-hitting discussion – all while reflecting respect throughout.
Inclusive
Very few speakers and experts have had the level of success Mike has had with as great a diversity of audiences as Mike has worked with. From middle school students to college students to parents to all ranks of the military (from just finished boot camp to Admirals and Generals) to corporate leadership, Mike has profound impact with each group.Known for his inclusive approach to culture, race, age, ethnicity, gender, sexual orientation, and identity, Mike Domitrz gives you an expert who welcomes each person into the conversation on their terms.
Results that Matter
While some speakers mistakenly focus solely on getting standing ovations, Mike Domitrz is dedicated to providing your audience a transformational experience drawing out each person's "Why" and then teaching specific "How To" skill sets for implementing the lessons learned immediately throughout their lives. Best of all, Mike provides an evaluation system that reveals the actual behavioral and belief transformations within the audience.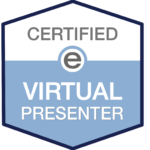 Mike Domitrz is a Certified Virtual Presenter.
To receive this certification, a professional must complete a certification process which includes a live test using virtual presentation skills with an evaluator. This process insures you get a speaker who can handle any potential challenges and/or technical difficulties in virtual presentations.


Mike Domitrz is the first sexual assault prevention and healthy relationships author, speaker, and subject matter expert to earn this accreditation. With Mike, you know you are getting a professional who will happily help you with any of your technology needs – whether for a webinar, an online meeting, or a live stream.

The Beginning of The Center for Respect
In 2003, Mike founded what is now The Center for Respect which conducts trainings for tens of thousands each year in middle schools, high schools, universities, military installations around the world, and for organizations of all sizes (corporations and associations).
Mike, along with the team at The Center for Respect, has created multiple educational resources including curriculum, poster series, clothing to heighten awareness, an online training center, and more.
Mike's thoughtful, caring, and high energy approach combined with his incredible talent as a speaker enables him to connect with audiences of all ages in honest, unique conversations that are always built on creating positive behavioral change for each individual and the community as a whole.
As one of the most sought-after speakers, authors, and subject matter experts, each year Mike speaks in over 70 cities across the globe. 
Call Today to Bring Mike to Your School
800-329-9390