Decades before sexual assault cases were on the cover of every major media publication, Mike Domitrz was being brought in by middle schools, high schools, universities and the U.S. military to help them pursue a new standard of consent and respect. With Mike being the author of 3 books and an award-winning DVD for parents, you get one of the world's leading influencers and thought-leaders on the topic of today's youth, respect, and consent.
You may have seen Mike on Dateline NBC's "My Kid Would Never Do That" as a featured subject matter expert or being quoted in international news publications. He is continuously being sought out for his proven track record of helping people shift their paradigm on respect and consent.
In 2022, Mike was one of only 5 speakers to be inducted into the National Speakers Association Hall of Fame. In 2020, he became a Certified Virtual Presenter and in 2008, he earned the Certified Speaking Designation. With Mike, you know you are getting an expert who will provide powerful programs onsite or online.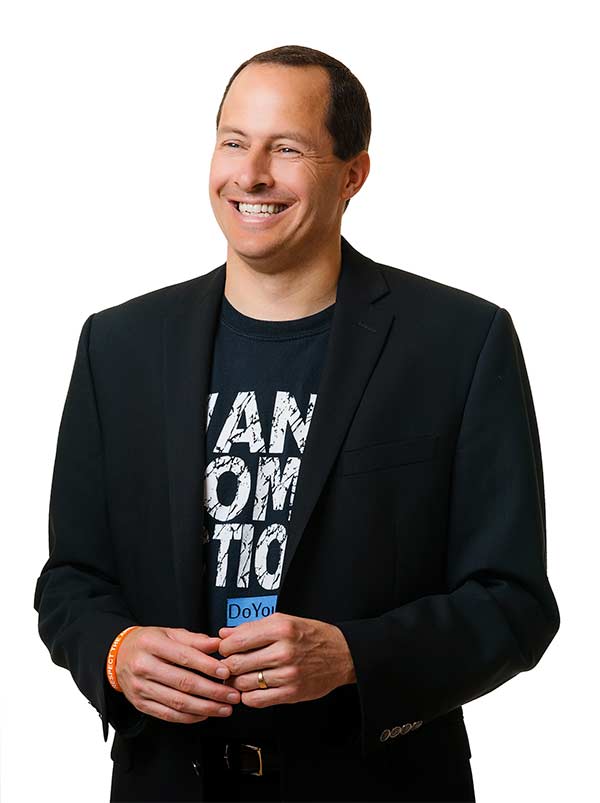 Why does Mike have such an intense passion and drive to share with people of all ages?
In 1989, he received a phone call that his sister had been raped. As he held the phone tightly to his ears, he simply could not believe what he was hearing. In the years following, Mike decided to make a difference. As he researched the issue of sexual assault and dating, he constantly heard students complaining that most sexual assault seminars were boring and depressing. Mike knew what needed to be done.
With his background in entertainment, he created "SAFER Choices" – a fun, interactive, and thought-provoking program that focuses on teaching consent, respecting of boundaries, bystander intervention, and supporting survivors.

The Beginning of The Center for Respect
In 2003, Mike founded what is now The Center for Respect which conducts trainings for tens of thousands each year in middle schools, high schools, universities, military installations around the world, and for organizations of all sizes (corporations and associations).
Mike, along with the team at The Center for Respect, has created multiple educational resources including curriculum, poster series, clothing to heighten awareness, an online training center, and more.
Mike's thoughtful, caring, and high energy approach combined with his incredible talent as a speaker enables him to connect with audiences of all ages in honest, unique conversations that are always built on creating positive behavioral change for each individual and the community as a whole.
As one of the most sought-after speakers, authors, and subject matter experts, each year Mike speaks in over 70 cities across the globe. 
Call Today to Bring Mike to Your School
800-329-9390