Congratulations, Julia from Wings of Hope Family Crisis Services in Oklahoma!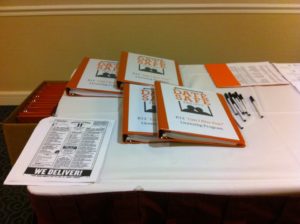 Julia is receiving a full scholarship for the 2-day training and licensing event being held on November 13th and 14th in Milwaukee, WI.  All expenses are paid for Julia to attend, including travel and registration fees.
To learn more about becoming a licensed presenter of the "Can I Kiss You?" program to middle schools and high schools click the link below.