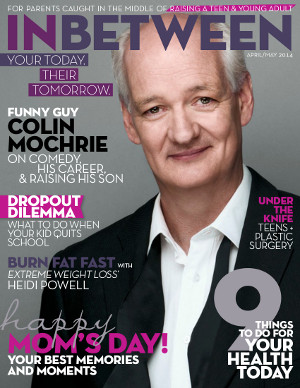 THANK YOU to INBETWEEN Magazine for their great article with our Founder, Mike Domitrz about teen dating.
How to Help Your Teen Date Smart
"For a teenager, being able to recognize a healthy relationship is the first step," says Domitrz. "A healthy relationship is when both people have equal choices and a mutual ongoing respect for each other."
Not sure whether your teen's potential partner is a no-go? Ask yourself: Are there any signs of possession or control? Does their partner have to know where they are all the time? Is there constant texting that demands your teen tell their partner where they are and what they're doing?  Are they trying to decide where your child goes and who he/she hangs out with? Does your child seem dependent?
"What a teen should think is, they bring out the best in me," says Domitrz. "I don't need them to be who I am; I just enjoy being around them."
Tips for teaching your teen about healthy relationships

Model a Healthy Relationship at Home

Focus on the Positive

Teach Them to Speak Up

Choose Real Role Models
You can read the full article here: