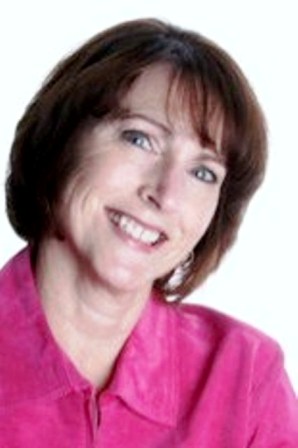 Involvements/Organizations
Co-Founder: Finding Our Voices: Healing Art Activities for Survivors of Sexual Assault
Domestic Violence Emergency Response Team
Domestic Violence & Sexual Assault Victim Advocate
Court Appointed Special Advocate, Pike's Peak Region
Depression, Bi-Polar Support Alliance (group facilitator)
Women's Resource Center (group facilitator)
Rape, Abuse, Incest National Network (Speaker's Bureau)
Sexual Assault and Suicide Attempts (interview)
Sexual Assault as an Antecedent to Suicide (presentation)
Colorado Coalition Against Sexual Assault
Pass the Power Adult Literacy Tutor, Saint Joseph, MO
Colorado Springs "Breaking the Silence" DVD, Colorado Springs, CO
Bachelor's of Social Work, Missouri Western State University, Saint Joseph, MO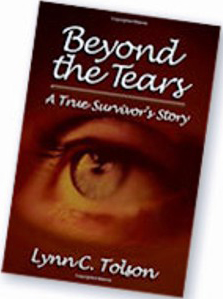 Author: Beyond the Tears: A True Survivor's Story
Listed at National Sexual Violence Resource Center Library
Required reading: Towson University, Criminal Justice

What helped you most through the process of being a strong survivor?
Counseling helped me through the process. I never would have found healing without the compassionate communication with two special therapists at two different times; coincidentally, both are named "Karen." I've also been inspired by the support to survivors via the internet. Even as recently as five years ago, there was no discussion of sexual assault other than in the confines of counseling. Now, support services are readily available. I've also used art to gain strength. I learned that I did not have to be an artist with a fully formed product. Art therapy served as healing process. For me, the foundation for strength as a survivor is in therapy.
What are your goals?
My goals have a back-story: When I was in my twenties, my therapist told me I had a story of hope to tell, and that I should write it. She knew only half of it! At the time, there were few, if any, books about surviving drug and alcohol abuse, and suicide attempts. I was a real estate agent and every day I felt unfulfilled, as if I was not living my truth. In my forties, the truth came to me in a drawing. I was sketching sunflowers when my hand wrote, "My brother molested me." When I acknowledged the phrase within the shape, I rewrote it: "I was molested by my brother." At the time, the words that reflect the acts, such as incest, rape, sexual assault, child abuse, sexual abuse, were way too scary. At age forty-three, I was telling my self for the first time. I entered therapy again, and disclosed the experiences of sexual assault by my father and brother. I learned how the drug and alcohol abuse, as well as suicide attempts, were related to sexual abuse. I was becoming an agent of change for my self. My second counselor, two decades from the first therapist, told me I had a story of healing to share. However, I was not going to use those terrible words or put my experiences in writing.
I went back to college to earn a degree in social work. I wanted knowledge about the dynamics that perpetuate sexual violence in our society. Then, I was diagnosed with breast cancer at age forty-eight. The doctors said that if I did nothing about the cancer, I would have six months to seek treatment that might be effective. While enduring chemo "therapy" and multiple surgeries, I wrote my story and decided to publish it, even if it's "the last thing I do." The irony is that two decades earlier I was taking my life, then I was fighting for my life! When one person tells me that my story has helped him or her, I finally feel fulfilled.
Now my goals are to use my story to be an agent of change in society. I have started the Project for TEARS: Telling Everyone About Rape & Suicide.
The mission is to:
Comfort victims by sharing my story
Confront violence by breaking the silence
Challenge society via information & action
My goal is to establish this project as a non-profit that reaches a wide audience.
On February 15, 2010, I gave personal testimony to Colorado State Senators related to an amendment to a bill about child abuse. I was able to represent the survivors who cannot speak of crimes until later in life. I used those awful words, and put a face to them. My goal is to continue to speak out with more courage and confidence.
What is your favorite book and why?
My favorite books are those that literally changed my life: The Courage to Heal: A Guide for Women Survivors of Child Sexual Abuse by Ellen Bass & Laura Davis and The Artist's Way: A Spiritual Path to Higher Creativity by Julia Cameron.
What is your favorite movie?
My favorite movie is a music video: We Are the World 25. It's great how the producers incorporated updated music and a documentary on Haiti. I'm old enough to have seen the initial airing of We Are the World, which was produced as an AIDS benefit in 1985.
What is a fun fact?
Fashionista! Out of the flannel and into the silk! Out of the sweats and on with the shimmer! Clothe me in bohemian-chic! Adorn me with rock-star sequins and beads! Wrap me in scarves, top me with hats, circle me in bracelets and rings!