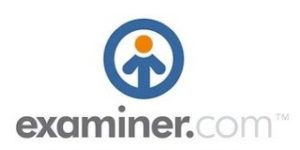 Thank you to Stephanie Reed at Examiner.com for her interview of our Founder, Mike Domitrz, about The Date Safe Project.
Over the past decade, more attention is being given to dangerous sexual behavior among our youth and to the crime of sexual assault—-mainly due to cases and news stories concerning celebrities, middle schools, high schools, college campuses, and the military.
Unfortunately, the public debates arising from such prominent cases often lead to even greater misunderstandings of what consent means; how to teach safer understandings of intimacy to teenagers and young adults; how sexual assault is defined; and how to honor survivors of sexual assault/rape.
Mike Domitrz, founder of the Date Safe Project, was in college when he got the call that his sister had been raped. That one call completely changed his life. From that moment on, Mike has dedicated his life to educating others about the power of verbal consent and how to support your family after an attack. His message of "Can I Kiss You" is told to hundreds of audiences each year from young kids to adults—even members of the military.
There isn't a person in this world that hasn't been affected by sexual assault or knows someone that has. And Mike is the perfect voice on this subject.
You can read the full interview here:
http://www.examiner.com/article/the-date-safe-project-may-i-kiss-you