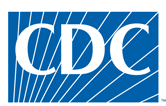 Yesterday, Reuters news service reported on a study just released by the Center for Disease Control (CDC) and Prevention's Center for Vital Statistics showing that oral sex is not being practiced more than vaginal sex among teenagers (link to the article here).
The article shares that the percentage of teens who have engaged in oral sex has not increased. In addition, the percentage of teens who have had oral sex is not higher than the percentage who have had vaginal sex.
Misinterpretation: A study shows 60% of teenagers have engaged in vaginal sex. News reports go out saying, "60% of teenagers are having sex." What the study didn't show was that sexual experience many of the teens had occurred once and never again (pressured by a partner; while intoxicated – thus not even consensual; and many more examples). Thus, 60% of teenagers are not "having" sex..
Yet according to how the questions were phrased in the Reuter's article, teens could answer yes to "having experienced" oral sex and vaginal sex – even though the teen had vaginal sex once and oral sex 30 times.
Frequency matters because it shows a more honest depiction of what is occurring on a consistent basis among teens who are sexually active (not just what occurred once).
Asking the right questions can address issues of frequency AND potentially help more teenagers realize the majority of teens are NOT having sex on a consistent basis. Asking the right questions can help reduce the amount of improper reporting that occurs surrounding studies of teen sexual decision-making.
For parents and educators to best address what is happening among teenagers, questions that will generate more accurate answers are needed.
Do teenagers engage in one sexual activity more often based on how committed they are to the partner in a relationship? Do one-night "hook-ups" tend to result in oral sex or vaginal sex or both? Once a teen has engaged in a sexual act, how often did the teen continue to engage in the same sexual act throughout their teen years?  Did the teen contract a venereal disease from their sexual activity and if so, how did it affect their future behavior? How long was a teen in a relationship with someone before engaging in the sexual act? How long did they stay together after engaging in the sexual act?
How you can make a difference: Submit any questions BELOW you would want the next study to ask teens. We will round them up, send them into the CDC, and keep you posted on what we hear from them.