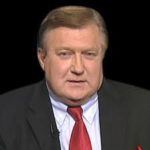 Did you see the video segment of Bob Beckel referring to rape not occurring on college campuses? Did you respond as many of us did by thinking, "What did he just say?" His co-hosts reacted with shock. Watch below to the see the segment AND to join the conversation. Yes, you read correctly.
[field name="video"]
Login to FaceBook and then leave your thoughts and ideas in the COMMENTS section below?