Do people "ask first?" Sometimes people will ask me, "How do you know if anyone is actually asking first or making positive behavioral changes?" In addition to the surveying we do after each event, personal testimonies can tell us a lot.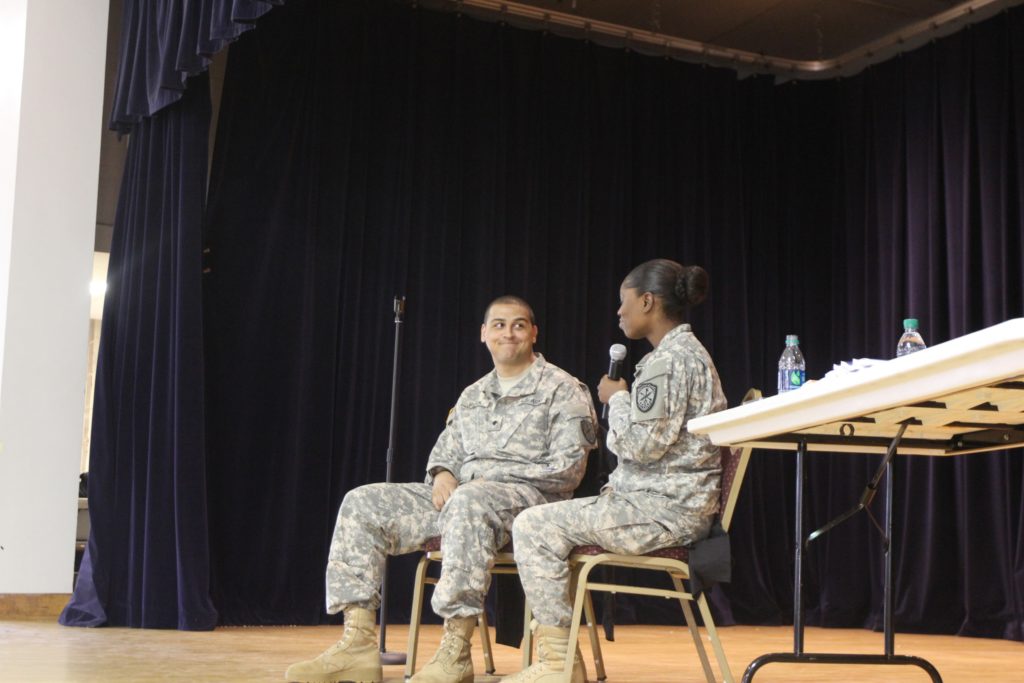 Ask First Is Exactly What a Soldier Does
This past Tuesday at the first of three trainings for the Army in Hawaii, we were halfway through the training when we begin to discuss "asking first" with the packed room of soldiers. One soldier suddenly says out loud to everyone, "My husband must have attended this training yesterday." I looked a bit surprised and asked, "Was he at Fort Shafter?" She answered, "Yes!"
She continued, "He came home last night and asked for a kiss for the first time. My daughter was standing next to me. I told him he didn't have to ask first." After I asked the soldier a follow-up question, you could see the "aha" moment happen for herself.
The soldier shared that she realized she deserves to be given a choice and that she wants to teach her daughter that she too should always have a choice before anyone ever does anything intimate with her. The soldier was going to go home and reignite the "ask first" conversation with both her husband and daughter.
The soldier opened her mind to new possibilities and was able to grow in making that choice. She and her husband had become a role model for the entire room.
At the end of the program, that same soldier raised her hand and shared again saying, "I am going to respect my husband's choices from now on. When he says, 'no,' I need to respect his answer and not badger him for sex."
The room was clearly appreciative of her honesty and the self-discovery she was wiling to share with the room. Her personal testimony was inspiring others. From that moment on, more and more people were sharing discoveries they were having and the positive behavioral changes they were going to make, including to ask first.
Soldier Makes a Phone Call
About 2 hours later, another soldier was talking with me prior to the next training when she said, "I called my husband after that last session. I told him I'm going to ask first from now on before assuming he always wants what I want. My husband said 'that's a given that you don't have to ask first,' and I told him that is not 'a given'–we need to talk more about what we want together. I also realized that I don't have to feel guilty about saying, 'no' anymore. That is my right. I have the right to have a voice."
The above examples are just two of many testimonies shared throughout the day.
After the last training session, I was driving to the airport and reminded of how gorgeous Hawaii is; the green valleys, the mountains, and the ocean views in the distance. Even more beautiful were the minds and souls of our soldiers who want to live their lives the right way–by treating themselves and all others with respect and dignity at all times.