** You are invited to join our community and conversations about each episode on FaceBook at https://www.facebook.com/groups/mutuallyamazingpodcastgroup and join us on Twitter @PodcastRespect or visit our website at www.RespectPodcast.com **
**You are invited to join our community and conversations about each episode on FaceBook at https://www.facebook.com/MutuallyAmazingPodcast and join us on Twitter @CenterRespect or subscribe to our YouTube channel by clicking here.**
Kinza Khan's BIO: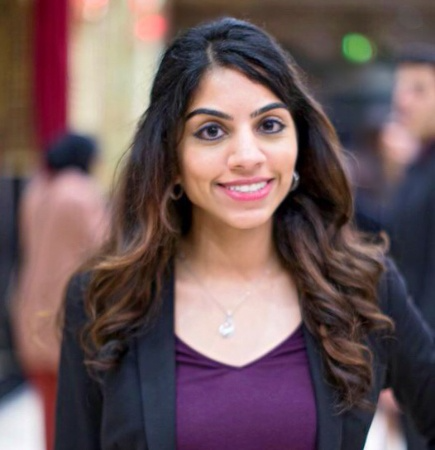 Born and raised in Chicago to immigrant Pakistani parents, both parents are psychologists, traveled a lot. Kinza enjoys running, boxing, photography.  
Links to Kinza:
YOUR HOST: Mike Domitrz is the founder of The Center for Respect where he helps educational institutions, the US Military and businesses of all sizes create a culture of respect throughout their organizations. From addressing consent to helping corporations build a workplace free from fear (reducing sexual harassment and helping employees thrive by treating them with respect every day), Domitrz engages audiences by sharing skill sets they can implement into their lives immediately. As an author, trainer, keynote speaker and coach, Mike Domitrz loves working with leaders at all levels. Learn more at http://www.CenterForRespect.com
READ THE FULL TRANSCRIPTION of the EPISODE HERE:
Mike Domitrz:
Welcome to The Respect Podcast. I'm your host Mike Domitrz from mikespeaks.com where we help organizations of all sizes, educational institutions and the US military create a culture of respect. And respect is exactly what we discuss on this show, so let's get started.
Mike Domitrz:
This week we have Kinza Khan with us, a domestic violence attorney at a legal services nonprofit organization in Chicago. Thank you Kinza for joining us.
Kinza Khan:
Of course, thanks for having me.
Mike Domitrz:
Absolutely. How did you get into this work or what got you into this work?
Kinza Khan:
That's a good question. I [inaudible 00:00:39] from law school I knew that I wanted to help with giving a voice to marginalized communities. And I realized that the marginalized communities were often immigrants, women, any minorities really, and then victims of crimes and victims of violence were often silenced and marginalized. And it was an issue in our communities and all the different communities I've worked with.
Kinza Khan:
I started with volunteering in law school at a domestic violence legal clinic, helping people at the courthouse. I was very shocked to see, because I was born and raised in Chicago, but I did not realize how this side of Chicago or this part of the culture that was around me at all times. And then after law school, my first job was in abused and neglected children, working with the foster care system and child welfare court. And then after that I transitioned into domestic violence with families, so domestic violence in all forms. And then now I'm doing domestic violence and family law.
Mike Domitrz:
The journey makes sense. It all took it … each step one at a time flew from the step before. A lot of times when people talk about domestic violence, they have assumptions that it's specific cultures, specific demographics. Is that true?
Kinza Khan:
No, it's not. It's interesting because I had my own assumptions too and working in this field helped me become more aware and dump those assumptions. I had noticed that in different communities it shows up in different ways. So like there are certain domestic violence tactics that abusers will use when in an immigrant community because immigration status is one of the ways that they can threaten someone to stay with them, for example, things like that. So it will have different forms, but it's not more likely to happen in one community over another.
Mike Domitrz:
I'm just going to back up a little bit there for our listeners. You're referring to the abuser abusing somebody who's an immigrant and saying, "If you say anything, I'll have you sent back to your country," or "I'll tell the authorities and they'll send you back?"
Kinza Khan:
Yes. That's one example. I mean there's many, but holding their green card or the person who is an immigrant, for example, not having English, not having the language ability to communicate with authorities. Sometimes it's even not having access to their own green card and documents because the abuser has kept them, which is coercing someone into a relationship or keeping someone from leaving. And so that intimidation, those threats will often be a form of abuse, will be used to abuse. I mean that's one example.
Kinza Khan:
I've noticed that different communities and different cultures have different ways of abusing because people will use what they can to exert power and control. Certain communities are not immune from domestic violence, unfortunately. It's a universal problem.
Mike Domitrz:
Yeah. A lot of times I've met people who said … I'll give you an example of this one that actually I heard. Somebody was like, "You know, I come from a wealthy, white, upper suburbia community; that doesn't happen here." And I literally knew somebody in that community that nobody would have ever have thought was a survivor of domestic violence that absolutely was. And due to the person's job, they thought, "Well, that's a high powered person. There's no way they're a survivor." That was another myth they had; that survivors are weak, quiet people. So they had that myth also; it can't be this strong opinionated woman, professional woman; that's not a survivor. There's no way, not in this community.
Mike Domitrz:
Let's back up to help all of our listeners. What is domestic violence like? What qualifies? Because a lot of people think when they hear domestic violence and … a little trigger warning here … but they assume that's somebody slapping somebody, hitting someone, pushing someone, which absolutely can be forms of it. What qualifies as domestic violence?
Kinza Khan:
That's a really good question. And you're right, oftentimes people … I've even had clients come in and when I ask is there any domestic violence, they're like, "No, no, he doesn't hit me." And I'm like, "Okay, well let's talk about the other things. Like what else does he do? What names does he call you?" And then by the end of that same conversation I have to be the person who delivers the unfortunate news like, "No, this qualifies as domestic violence under the Illinois Domestic Violence Act."
Kinza Khan:
I'll talk a little about what that is. Domestic violence can be physical, but it's not limited to physical. It can also be verbal, emotional, psychological, financial. These are all forms of abuse. So there's, for example, verbal abuse is constantly putting someone down. So constantly either cussing at someone or swearing, calling them names and threats. Threats also qualifies as verbal abuse.
Kinza Khan:
Even accusations. I see a lot of cases in which there's accusations of cheating or accusations of just things that are not true, untrue accusations. A repeated pattern of any of this qualifies as domestic violence. And so that's [inaudible 00:05:56].
Kinza Khan:
There's psychological as well. Lately you've been hearing the term gas lighting more. And gas lighting is one of the forms of psychological abuse which qualifies as domestic violence.
Mike Domitrz:
Kinza, can we explain what that is? A lot of times people hear the term, but they don't really understand it. They're hearing it politically. They don't really understand what it may even mean politically, but they definitely don't understand what it means in the home.
Kinza Khan:
Yeah, that's a good question. Gas lighting came from a movie that was played in Chicago called Gaslight. It's back from the 80s or something. The movie's kind of old. It comes from that movie. Basically the term means to manipulate someone by getting them to question their own sanity. If someone says like "Oh you're crazy. That's all in your head." Or like, "That's never happened. You're making those things up."
Kinza Khan:
In the movie there was something to do with lights. Like the guy was … I think he was like dimming the lights consistently and then she would notice. Like she was like, "Does it look different?" And he's like, "No, it looks the same." Because that's back in the day when they were using gas lights and so before all the electricity that we have today. She was like, "It looks different." And he was like, "No, no, you're just going crazy."
Kinza Khan:
It's a form of psychological manipulation and it's making someone else question their own sanity, their own perception, their own memory. And so saying you made that up, that never happened, when it did. Or saying you know that's all in your head or that's not even true. Like you're crazy or you're losing your mind. I mean once it's a repeated statement it starts becoming internalized by the receiver of the statement and so that's gas lighting. Someone can start questioning their own sanity, they can start questioning their own memory.
Kinza Khan:
I mean even the act of doing that to someone else, trying to get someone else to question their own memory is also gas lighting. There are different definitions depending on how someone wants to … like how broad or narrow someone wants to define this.
Kinza Khan:
But gas lighting and psychological abuse also include things like pushing someone, manipulating someone. So pushing someone to the point where they like for example, giving the silent treatment for a long time, and then pushing someone to the point where they blow up, they kind of lose their mind. You push them and provoke them and got under their skin because you know how and then the person blew up. And then you're like, "Wow look, you're the crazy one. You're the one who blew up," and making them believe like you're the crazy one because you're the one who lost your mind or lost your control. But really the first person was the one who pushed them to that point, knowing that that would get under their skin, knowing that that was provoking to them. So it's also a form of psychological abuse.
Kinza Khan:
These are more … they're less obvious, which is dangerous because they're more hidden and people don't often know what's happening to them until after the fact. It's easier to see, oh my gosh, this happened. In retrospect, it's harder to see when we're in it, in the situation ourselves or before it happens to see the warning signs.
Mike Domitrz:
Let's go right into that. What are red flags people should be watching for? There's two ways here. One, in your own relationship. Two, in those around you who may be … I don't want to say hiding because it sounds intentional … like they're doing something wrong … but there may not be an obvious way of knowing it.
Mike Domitrz:
I think there's maybe even a question; is it possible there are people … that's where I'm curious how you answer this … who engage in this abusive behavior, who are unaware of it, which does not excuse it, but if they were aware of it would stop? Is there any signs that that shows true? Or is it more, hey, we need to help survivors recognize the red flags and the people who have survivors in the lives?
Kinza Khan:
Yeah, that's a great question because I mean I agree with you. It is a multidimensional thing. And so in terms of abusers not recognizing their own behavior, yes, I do believe that many people who abuse are not aware, because oftentimes the second that they get hit with an accusation of being an abuser or the second that in court they're called a perpetrator of domestic violence or that they see that their victim is now seeking a domestic violence case or domestic violence attorney, then they do oftentimes lose it. They feel like they're being attacked. They feel like it's an unfair accusation. They feel like they don't qualify. They're like, "I'm not that guy. I'm not that person. My actions are justified." I do see that a lot actually.
Kinza Khan:
I think oftentimes the person who is abusing has been the victim. I don't want to say always, because that's not always true, but oftentimes. I can't even say most of the time or less than 50%. I can't even put a number like that on it. But oftentimes the person who is abusing has been abused in the past. It's a cycle. That's why it's really important for an intervention to take place. So if someone has been abused, if they seek counseling or therapy or there are programs as well for this specific purpose, that can help break the cycle of abuse. But abuse is often a cycle.
Kinza Khan:
Then in terms of the red flags to watch out for, the warning signs to watch out for, you mentioned a two tier, so one, if it's happening to you and two, if it's happening to someone around you.
Kinza Khan:
If it's happening to someone around you … this one's the easier one to answer so I'll do that one first. If it's happening to someone around you, there are ways to notice that. One is if the person seems like they don't have as much agency over … So domestic violence is all about power and control, and it's not about sex or money or the other issues that people often disguise it to be. It's about power and control.
Kinza Khan:
So say if a friend of mine was in a violent relationship or was in a relationship that could qualify as a domestic abuse, then I would notice for signs of her losing agency over her own life. So if she and I normally text, we send text messages and talk on the phone and plan to meet up and we can meet up alone wherever we want like as a friend, and if all of a sudden that has stopped, then that's something that I should be aware of like what's going on. If she doesn't seem to have access to her phone, her messages, if she has to be careful about talking to me in front of the person she's with, then that also can be a sign.
Kinza Khan:
One of these things in and of themselves may not be a sign enough to conclude that there's definitely domestic violence going on, but I don't want to say either of these is automatic a red flag and jump to a conclusion, but the more the sign that there are present, then the more wary one should become, and the more careful one should become about what's going on.
Kinza Khan:
So losing agency over their own lives. Not being able to come out as much. A lot of power. And so any control dynamics. If a friend of mine is being controlled. If I feel like she's not allowed to wear what she normally wears or what she wants to wear. If she has to do things only to please this person and has lost agency over her own choice of clothes, choice of timing, choice of a hobby or whatever we do, choice of plans, so things like that. That's how I would notice it in someone else around me is a disruption in their pattern of how they were normally.
Kinza Khan:
And oftentimes an abuser can also prevent someone from talking to their friends. So isolation is a huge control tactic. It's very, very common. So isolation is a big warning sign as well. Isolating the person from their friends, from the family, from access to law enforcement, access to their phone, access to coworkers. I've seen a lot of cases in which the person doesn't let them work. A lot of it is because the threat of that person being around other people at work and disclosing what's going on with them might get the abused person, so might get the victim-
Mike Domitrz:
It might expose the abuser, right
Kinza Khan:
Exactly. That's a common one. Isolation is a huge one.
Kinza Khan:
And then in terms of red flags would be warning signs when this happens to ourselves. I always joke that it's like easier to see when something's happening with someone else versus ourselves. We're better at noticing things in other people than we are in ourselves. I do believe that's true and including in relationships. I think some of the warning signs is … one big one, especially for young adolescents and young adults and even younger teenagers is when someone is being over-protective. In the beginning, someone will be a little protective … and I'm speaking from a female's perspective, but it can happen either way in any kind of relationship. It doesn't have to even be just a significant other romantic relationship.
Kinza Khan:
But if someone's being protective and kind of … At first people often like this. People are like, "Oh, that's very nice. He doesn't want me or she doesn't want me to talk to other people because they want me all to themselves." But there's a very fine line between when that protectiveness turns into abuse or abusive controlling behavior. And people are often not aware of this line. I think one way to recognize that it's happening with us is see, is this person trying to control what I'm doing or are you keeping tabs on where I am at all the time? Are they making me share my location with them on my phone? When I say no to doing any of this, whether it's sharing my location or revealing everything to them, how do they react and how do they respond? And is it a continuing issue?
Kinza Khan:
The other thing is blaming the victim, so blaming me for everything. Oftentimes someone will blame … Say there's a boyfriend for example, who's telling the girlfriend to share her location at all time and she doesn't want to and she says no, and then later he will use that. Like the fact that she said no to blame her. Like he'll say, "Well, I had to come to your house, check in on you because you wouldn't share your location," for example. So blaming her for everything is often a sign.
Kinza Khan:
These are all subtle and again in aggregation, they become more of a sign of possibly being violent later. Any power and control dynamics that are visible are good to keep tabs on early on because those only escalate as the relationship grows deeper. Because people who manipulate and who are abusers or who engage in domestic violence in their relationships against the victim, they're very manipulative and they're smart. They're not obvious at first at all, because first they have to earn the trust of their person. Otherwise the relationships wouldn't last that long.
Kinza Khan:
It's not like every victim of domestic violence knew it was coming or recognize it right away or anything like that. It's very calculated. It's very manipulative. It's very smooth the way that they do it, unfortunately.
Mike Domitrz:
Yeah, we explain that to people; if it was blatantly obvious, you would have never gone on a date with this human being. You would have never gone past first date for sure. So it is very subtle.
Mike Domitrz:
So when somebody does recognize it … two things here. They come forward to you, a friend or coworker, what can you do? Or two, where can they go? What are their options for getting support and help?
Kinza Khan:
What I would recommend if someone comes to me with this, then I would make them aware of all their options and I would let them know that I'm supporting them. And the reason is because the statistics recently have been that it takes an average woman who was the victim of abuse in America seven times to leave, which means she's attempted or tried to leave the relationship seven times and gone back, and on the seventh time she's successful. That's the average. Now, it could be more, it could be lots of course. But that is terrifying. But it's very understandable as well because the psychological abuse and the emotional abuse that happens in these relationships have an everlasting impact and that they make it very difficult for the person to leave.
Mike Domitrz:
Yeah. I say this all the time when people say, "What was she thinking?" "How could she?" And it's all she, she. And I go, "Wait a second, why don't you pause and say how much damage has this abuser done that this person feels they need to come back?" That's the question; not how come she can't. It's how much abuse has the abuser done that is so important there.
Kinza Khan:
Exactly. Exactly. Because one way is to … effective emotional abuse for example, is to have the victim's self confidence completely shattered and have them ruin their sense of self and their self esteem so that they actually start to believe that they don't deserve any better, that this is the best it's going to get, this is fine. It's always a cycle. The abusers are abusive, for example, so it might be once a week, it might be once a month, but it's a cycle. So after that there's a period where they apologize and they're nice and things are better. And then there's hope and they're telling the person, "You know I'm going to change. I'm going to get better. I'm going to do what I need to do to change." And then it repeats itself multiple, multiple times.
Kinza Khan:
And so there's always this false sense of hope that they give the victim in order to stay. That's part of the psychological abuse as well, which is why these victims often stay no matter how smart. I've seen clients who are very, very intelligent, very intelligent. I've seen some who they're high professionals, they're very well educated and they are equally susceptible, so that just makes it scary. It's interesting because some of the tactics that the abusers use for their victims to stay are the same tactics that people like cults will use often to get people into these religious cults or fundamentalist crazy racist cults or whatever. These are-
Mike Domitrz:
So brainstorming methods. I mean, sorry, brainwashing.
Kinza Khan:
Yeah. It's a lot of brainwashing. It's a lot of … and it's similar methods. Because we all operate similarly in terms of our brains, our fears, insecurities, our vulnerabilities. So these are the things that … And many abusers are very smart. They get to know what someone's vulnerabilities and insecurities are; they tap right into that. They know what the person wants to hear. They give them what they want to hear. They lure them in a certain way. So it's very similar to how someone would recruit someone for a cult and brainwash them. It's very similar tactics.
Mike Domitrz:
And so where does someone go?
Kinza Khan:
Depending on what the abuse is I always recommend mental health counseling. So seeing a psychologist, because that can help with being able to start processing and sorting out that what is happening to me, because that's the hardest step. The hardest step in my opinion of seeing all my clients and seeing all of these cases, is recognizing that what you're going through is abuse. Because once someone recognizes that they start to separate themselves from the relationship. They start seeing that, "Okay, I can leave this relationship. I can take back control of my life. I can leave this person. And I'm not the one who's all at fault. I'm not the one who's to blame. I don't deserve this. I can leave." Once that person starts reclaiming their sense of self and their agency, and that can be done very well through a psychologist I believe and through therapy, then they can start taking the other steps that they need to leave that relationship.
Kinza Khan:
There's a lot of community organizations and shelter and the shelters will have referrals. So even if someone doesn't want to go stay in the shelters, say that, I can go stay with a friend or my sister or my mom in the meantime while we're separated … given that we were living together, assuming that we were living together. Say I can live with a family member or a friend in the meantime while we're separated, I can still call a shelter even if I don't want to sit there or stay there just to get referrals to other organizations.
Kinza Khan:
So getting referrals to caseworkers, shelters and community organizations have caseworkers that can help with safety planning. They can help refer to lawyers, to therapists, to advocates for courts. That really helps a lot just to have a team and have some people on your side, and understand what you're going through. They've seen it before. They're not going to judge you. There's no reason to be embarrassed. That's one example.
Kinza Khan:
There's obviously the police, but I'm wary to say that because the police will respond in different ways. And sometimes, say that a victim reports a domestic battery, say that she got hit by the abuser and she reports that to the police and the police don't arrest him or that they do arrest him, but he's released two days later, I mean sometimes there's a risk of the anger and of the abuse getting worse after that. So I'm reluctant to say to go to the police.
Kinza Khan:
I do believe that in order to do some immediate damage control, it can be helpful. And if my client got a domestic battery, I would say that the first step is police, but I would want a plan after that to follow through. A safety plan in place or reaching out after the police to reach out to an attorney to get an order of protection or to reach out to a case worker at an agency to get some safety planning in place or to move out of that residence, that person can't come back to you afterwards, I would want that to be in place.
Mike Domitrz:
That makes a lot of sense, yeah. And you're giving so much great resources. Clearly this is a very high traumatic working environment. You're dealing with a lot of survivors who are maybe struggling to get out still. So for you, how does somebody in your line of work, how do you maintain self care in that work life balance?
Kinza Khan:
For me, I work out a lot. I run outside, especially when the weather is nice. In Chicago we finally got good weather so-
Mike Domitrz:
Yeah, I'm just up the road from you so I know exactly what you're referring to.
Kinza Khan:
Oh, it's so beautiful out. I work out a lot. I always engage in something creative. I've taken improv classes, something that's totally mentally different. I've learned photography a little bit, so sometimes I'll take my camera. I only work 9:00 to 5:00 or 8:30 to 5:00. So within 40 to 50 hours a week.
Mike Domitrz:
I love that you said only 40, 50 hours a week, but in your line of work people can be working 70 or 80 so it's a good point. Yeah.
Kinza Khan:
Yeah, lawyers work more than that often.
Mike Domitrz:
You've given a lot of great resources here. It's awesome. We're going to make sure in our show notes your LinkedIn is on there, so if people want to reach out to you and the information you gave us for contacting you. This has been … so much good information. So thank you Kinza.
Kinza Khan:
Great. Thank you so much.
Mike Domitrz:
Absolutely. And for our listeners, you know what's next? That is question of the week.
Mike Domitrz:
Before I answer this week's question of the week, I'd love to ask you a question. Would you please subscribe to this podcast, the Respect Podcast with Mike Domitrz? By subscribing you can make a huge impact. Now you might be wondering Mike, how does my subscribing to your podcast make a huge impact? Well, here's how. For every person that subscribes, it raises the rankings of the show and the search engines. So for people who care about respect, like yourself, when they're doing a search for podcast, they're more likely to find this show, thus providing an awesome opportunity for us to spread more respect around this world. And all you do is hit subscribe under your podcast.
Mike Domitrz:
Plus the second benefit is by subscribing, you automatically get every episode right into your phone or whatever device you're listening to the podcast on. It happens automatically. So subscribing also makes your life easier.
Mike Domitrz:
Now, let's get into this week's question of the week. Oh, and by the way, you can always ask your questions of the week by joining us on Facebook in our discussion group. It's called the Respect Podcast Discussion Group. Go there on Facebook and ask whatever questions you would like me to answer and or address in this segment of the show. And then listen to each episode to find out when your question is included.
Mike Domitrz:
This week's question is, "Mike, are relationships meant to last forever?" This is such a deeper question that a lot of people may read into it. And what I mean by that is all relationships can last forever. What I mean is they stay with you forever. Therefore they're part of who you are. Now, does that mean that you're in that relationship committed to that person forever?
Mike Domitrz:
That's a different question and I think it depends on the kind of relationship. Not all friendships are meant to last forever. Not all love relationships are meant to last forever. The question is are you in a relationship that's meant to last forever? That's when you have to think about, you have to contemplate for yourself. There's no blanket answer to, are all relationships meant to last forever … well, there is to that one. It's no. All relationships are not meant to last forever because you know the old saying, "Some people come into your life for a season, some for a reason, some for a lifetime." that kind of a cliche has some truth in it.
Mike Domitrz:
The fact is you have to decide what relationships in my life are meant to last forever right now. What are the ones I want to treasure and value and I want to make sure that I continue to nourish so they can last forever? And if I find out at one time they're not meant to last forever, to know that's okay. Not all relationships are. So thank you for asking, are relationships meant to last forever.
Mike Domitrz:
Do you know what I would love? I would love to hear your answer to this week's question of the week. So would you please answer what your answer would have been if you were asked that question today on the show? All you do is go to our Facebook page. We have a special group where we have these discussions called the Respect Podcast Discussion Group. So the Respect Podcast Discussion Group, and share with us what would your answer have been to this week's question of the week. And take a moment; post us a new question for future episodes. What question would you like to hear me answer on an upcoming episode?
Mike Domitrz:
That's all done on Facebook in our special group, which is the Respect Podcast Discussion Group. Can't wait to see you there.
Mike Domitrz:
Thank you for joining us in this episode of The Respect Podcast, exploring work, love and life. And this episode, like every episode, is brought to you by our organization, The Center for Respect, which you can find it at centerforrespect.com. And of course you can find me your host, Mike Domitrz, at mikespeaks.com. Thank you so much for joining us.