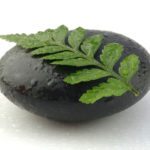 "Life is full of obstacle illusions." ~ Grant Frazier
What obstacle illusions are stopping you in your current goals and/or projects?   Often what we believe is an obstacle is simply something we've placed in the middle of our own course for success.   Today, what obstacle will you realize is simply an illusion?
Often in the work of teaching healthy intimacy, consent, respect, and support of sexual assault survivors, people become overwhelmed with all the apparent "obstacles" in their way.  Look again and see how many of those obstacles you are choosing to focus on and use as excuses for not trying something new or for not succeeding.  What if those "obstacles" are actually challenges to help you create a better and more effective approach to getting your message across?
Share what this quote means to you in our "Leave a Comment" section where it says, "Speak Your Mind."