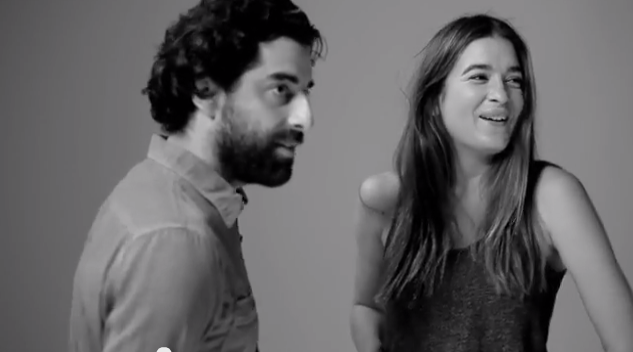 Have you seen the video of 20 strangers kissing that is going viral? You can watch the entire video below.
What lesson does this captivating video reveal without even trying to?
Too often people want to believe the myth that consent is awkward and that awkward leads to "ruining the moment."
In the popular video, you discover that ASKING FIRST may start off a bit awkward. Ironically that awkwardness leads to a stronger connection. You feel more romance and excitement by asking first. By talking (every one of these couples does and has given consent for the kiss prior to the scene beginning), you actually create a more passionate and special moment. You are connecting on an honest, open level – revealing vulnerability which is both sexy and is a display of confidence.
Best of all, you are honoring your partner's boundaries. At one point in this video, you'll hear one partner say, "I feel like we should hug" and then other partner hugs him. It is a very real moment that is all done through the use of words.
Especially the very last question you'll hear – listen for it as the credits roll at the end.
UPDATE:
The couples were actors and not strangers. That fact doesn't change how VIEWERS found the scenes to be passionate and exciting to watch.
)