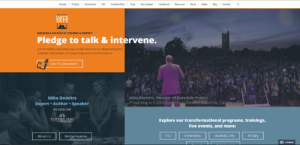 We have some VERY exciting news here at The Date Safe Project! If you've visited us before, then you may be noticing the BIG NEWS already – a BRAND NEW website!
We started working last June to bring you a website that is interactive, easy-to-use, and that will provide with lots of helpful resources, including new materials every week.
By looking around the website today, you'll find:
We also have private communities on Facebook where you can talk and share your ideas, connect with other people who share a similar interest of ending sexual assault and so much more. As an added bonus, we will be holding contests where you can win some GREAT prizes just for sharing your opinions on some very important questions. Visit and join our online communities at the following links:
Thank you for visiting our website. We look forward to lots of great conversations with each of you who joins our online communities, takes the Pledge for Action, or continually engages with our blog.